IHF Diary
IHF Management & Council Meeting

24/01/2018 -

10:00am

to

4:30pm
log in to view »
Want to feature your Hotel on our site? Click HERE
We are delighted to announce that the Crover House Hotel has been awarded 4 Star Classification status by Failte Ireland.
 
Crover House is an 18th Century gem nestled in the most beautiful Irish country-side.  It is conveniently located - only a stone's throw away from Dublin and border counties. The Hotel is set in peaceful and idyllic surroundings and is the perfect venue for wedding day celebrations, golf and fishing. Their Georgian Manor House rests majestically on the private shores of Lough Sheelin and emanates elegance and class, with breath-taking views of the historic lake and 60 acres of meticulously landscaped grounds.
The Failte Ireland award follows extensive refurbishment and upgrading of facilities and amenities at the hotel, designed to improve quality and standards, while maintaining the elegance and charm of their 18th century manor house.
 
The staff at Crover House have worked hard to achieve the levels of service and commitment required for 4 Star Classification.  Their dedication and attention to detail form the backbone of all that is on offer at the hotel. It is a credit to the support and vision of hotel owner Connie O'Reilly that Crover House has become a leading name for excellence in food, quality in service and comfort in accommodation, not just in Cavan, but also throughout the rest of Ireland and beyond.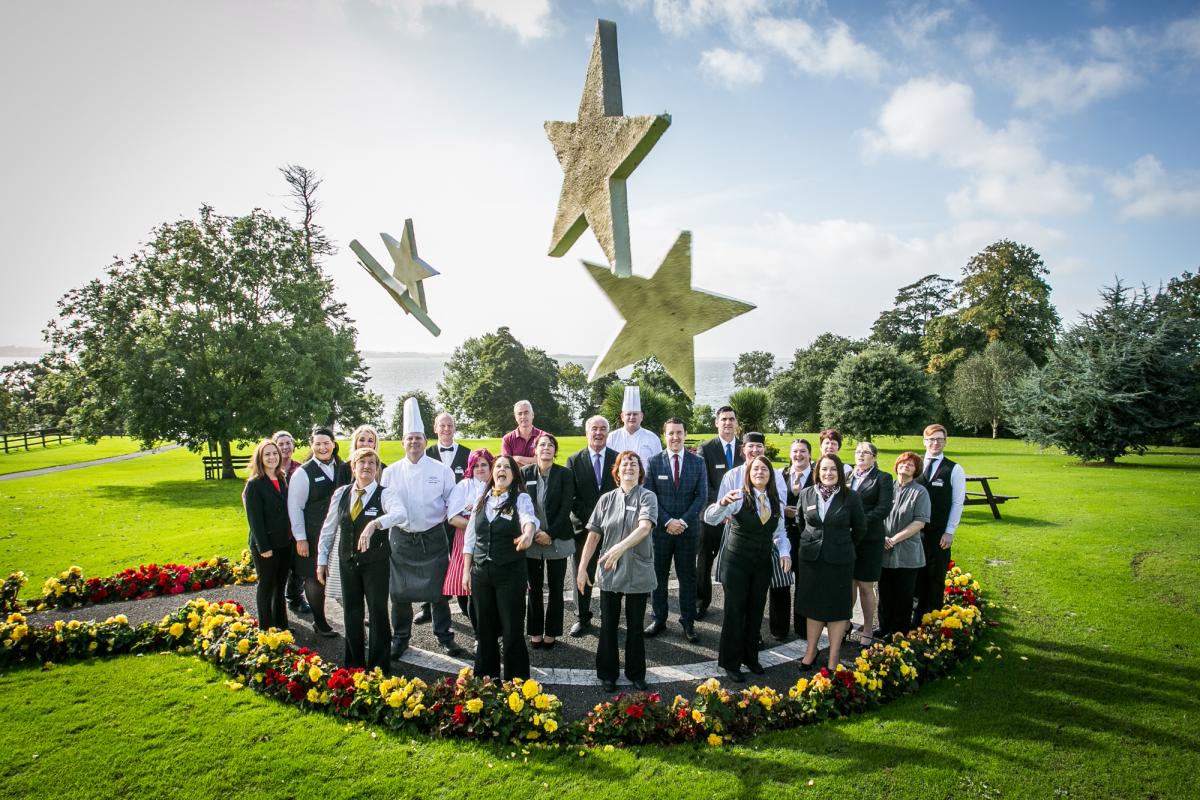 « Back