IHF Diary
National Council & Management Committee Meeting

22/11/2017 -

10:00am

to

4:00pm
log in to view »
Want to feature your Hotel on our site? Click HERE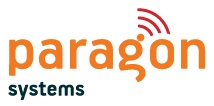 Paragon Systems supply and maintain the HotSoft Front Office Reservations for Windows which provides reporting facilities: Sales & Marketing projections, detailed Accounting Reports, Pick-up Reports, Revenue & Sales Projections, Conference Reports, Function Sheets, & Yield Management. With interfaces to Door Access, Pay T.V., On-line Booking, Point of Sale, Central Customer Management, Laptop Access and Telephone Systems.
The Touchscreen System Point of Sale Solution integrates with the property management solution, with information from Staff Scheduling, Cash Handling, Food & Beverage Stock Control, Customer Manager, Re-Ordering, and Central Desktop Touchscreen terminals and Wireless Handheld units.
We are a long established Irish owned company with many years of experience within the hospitality I. T. sector. We have a lengthy and substantial client list containing some of the leading names within the Irish Hospitality market
Along with our I.T. specialists, our team is made up of industry professionals such as former hotel managers, hotel front office managers and hotel sales & marketing mangers whose years of experience enhance our product, support and commitment to our clients.
Contact Details:
Paragon Systems
Paragon Business Systems
Unit 5
Purcellsinch Business Park, Dublin Road
Kilkenny City
Tel: 056 779-1900
Fax: 056 776-5849
Regional Offices:
Dublin
+353 (0)1 677 3267
Galway
+353 (0)91 770 500
E-mail: info@paragonsystems.ie
Web: www.paragonsystems.ie
Contact: Anslem Molloy
E-mail: amolloy@paragonsystems.ie
« Back