Annual Tourism Policy Workshop, 16th-18th November 2016, Dromoland Castle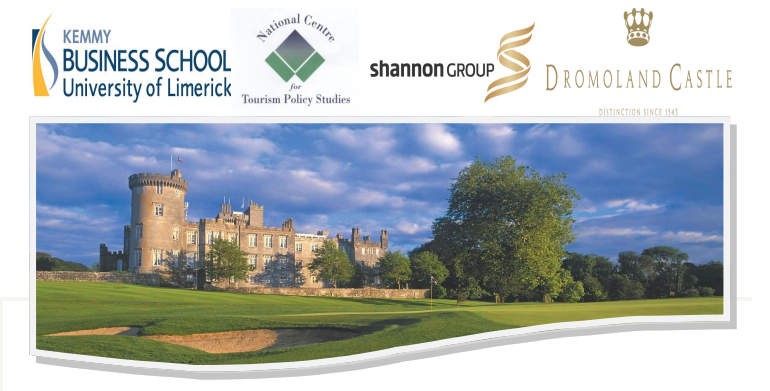 The National Centre for Tourism Policy Studies, University of Limerick, is holdings it's seventh annual workshop in Dromoland Castle on the 16th-18th November 2016. The workshop, entitled 'Sustaining The Growth Phase Of Irish Tourism At a Time Of Economic Uncertainty' brings together senior decision makers & stake-holders in tourism from the public & private sectors with the clear objective of stimulating the long-term economic contribution of tourism to the Irish economy and society.
The 7th Annual Tourism Policy Workshop is proudly sponsored by the Irish Hotels Federation.