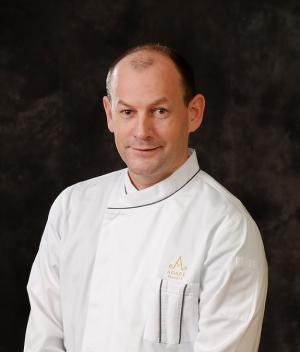 With a distinguished professional career spanning the continents of Europe, North America, Africa and Asia, Chef Loughlin Druhan has been appointed to head Adare Manor's team of over 100 culinary and stewarding professionals.
 
Chef Loughlin's philosophy for all food and beverage outlets is "Quality of Product", "Taste" and "Presentation", where not only the highest levels of culinary performance must be obtained in each, but obtained with consistency. For service teams Chef Loughlin instils a "dedication to detail and the individual guest, expert epicurean knowledge at all levels of service, and an assurance of 'Quality of Time' for guests".

Combining his extensive expertise from some of the world's most highly regarded and awarded kitchens, Chef Loughlin's mission is to take dining and epicurean pursuits to an elevated experience, where cuisine, service, ambience and value come together to respect and reflect traditions with an interpretation that is both modern and fresh.     

A native of Ireland, his previous posts include Director of Food & Beverage of Jumeirah at Etihad Towers, Executive Chef of Jumeirah at Etihad Towers, Executive Chef at the Ritz-Carlton in both Dubai, Cairo and Bahrain, as well as other positions at leading hotels and restaurants in the U.S., Ireland, United Kingdom and France. Positions held at renowned Michelin-starred restaurants also include; the K Club in Ireland and La Rochelle restaurant in France.