IHF Diary
Management & Council Meeting

18/09/2019 -

10:00am

to

4:00pm
log in to view »
Want to feature your Hotel on our site? Click HERE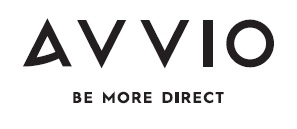 A BRIEF INTRODUCTION TO AVVIO
Avvio is the direct booking platform for hotels and serviced apartment providers. Founded in 2002, Avvio has grown year-on-year by developing cutting-edge technologies that enable hotels to drive outstanding growth in direct bookings, while reducing their dependence on online travel agency channels.
We partner with 450 accommodation providers globally. Some of our partners include Adare Manor, Ashford Castle and Great National Hotels.
In October 2017 Avvio launched Allora, the world's first booking engine powered by artificial intelligence.
If you're looking to grow your direct bookings, upgrade your website or extend your reach, speak to Avvio about our in-house design and digital marketing agencies, providing best-in-class website design and digital services. To find out more about Avvio please visit www.avvio.com
Contact details:
Avvio House, National Technology Park, Castletroy, Co. Limerick, Ireland
T: 0845 300 7763 (UK), +353 (0)61 335 680 (Europe), +1 (646) 401 0072 (US)
Email: hello@avvio.com
Website: www.avvio.com
LinkedIn: www.linkedin.com/company/avvio-com
Twitter: www.twitter.com/AvvioDirect
Facebook: www.facebook.com/avvio
FREE WEBSITE HEALTH CHECK
Special Offer:
Having a well-functioning and eye-catching website is vital for any hotelier looking to succeed in today's digital world. Avvio is offering IHF members a website health check for free. Avvio's digital experts will give your hotel website a thorough usability and functionality test, and provide you with some areas where you can improve.
Visit www.avvio.com/IHF to request your free website health check.
« Back