IHF Diary
October Management & Council Meetings

14/10/2020 -

10:00am

to

4:00pm
log in to view »
Want to feature your Hotel on our site? Click HERE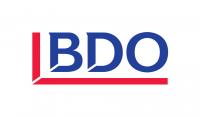 BDO is the largest multi disciplined 'relationship based' accountancy firm in Ireland. We have 3 offices across the country and over 500 partners and staff. BDO have been advising the public and private sectors in Ireland since 1982. 
Our knowledge of hospitality trends coupled with many years of practical and advisory experience have made BDO a respected authority in this field. BDO's specialist hospitality advisory team is a multi- disciplinary group which combines extensive strategic planning, operations, corporate finance, recovery and taxation expertise.
We have a long- standing reputation as advisers of choice to the hotel, leisure and tourism sector. When it comes to supporting our clients' interests, we know that in-depth knowledge of the industry and how it operates is every bit as important as professional expertise.  
Please click
HERE
to view the Hotels, Restaurants and Bars Report 2016
Contact Information 
« Back