After more than 31 years of service, the Connemara Coast Hotel announce the retirement of Ann O'Connor.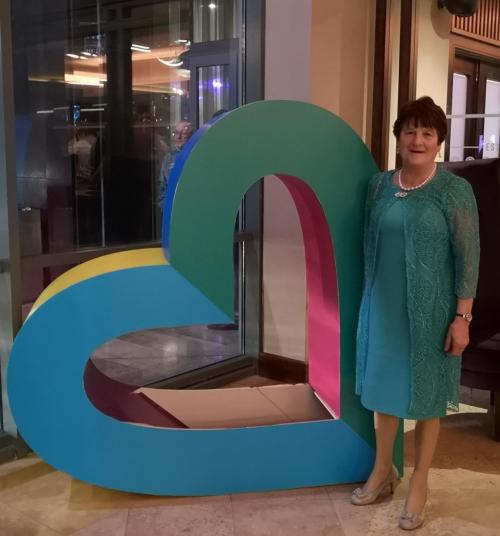 Over the course of her tenure, Ann worked in several departments, including the kitchen, conference and banqueting and housekeeping. When her two boys were small, she would see them off to school, and then work in the morning until noon. They would come home in the afternoon; she would have dinner with her family and then her husband would stay home while she went back to work a dinner shift. She noted that the hotel was always flexible with her as she raised her family. Her sons are now grown with careers of their own; one is teaching in Dubai and one is an accountant.
Through the years, Ann has seen several families form for people who met in the hotel, met guests from at least 20 different countries, worked under at least 7 General Managers, and seen the hotel double in size from under 70 rooms to 141. She laughed as she announced her retirement to the managers, noting that she had originally only planned to work at the hotel for one summer!
Ann will be dearly missed around the hotel, as she is always smiling, never forgets a birthday and was always happy to help the younger team members learn something or offer her expertise on the local area to a curious guest.
However, we know that she is looking forward to spending more time with her husband John, granddaughter Meredith and the rest of her family. On behalf of the entire team here at the Coast, I'd like to personally thank you Ann for your dedication through the years and wish you all the very best.
Sincerely,
Jonathan Kay
General Manager
Connemara Coast Hotel