IHF Diary
Managment & Council Meeting

20/03/2019 -

10:00am

to

4:00pm
log in to view »
Want to feature your Hotel on our site? Click HERE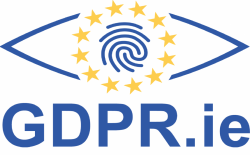 The Data Protection Group (
www.gdpr.ie
) provide industry leading GDPR related Privacy and Compliance solutions to SME's, Professionals and Enterprises throughout Ireland and Europe. We have worked closely with the Irish Hotels Federation to deliver training and awareness seminars and have already worked with a large number of hotels on their path to compliance.
We pride ourselves on having extensive business experience and knowledge of the challenges that face associations, members and companies of all sizes. 
Our staff and founders consist of experienced legal, data protection and business professionals who can advise and deliver the full range of Data Protection services and products to support and, most importantly, enable our clients evidence compliance under the European General Data Protection Regulation (GDPR) and impending ePrivacy regulation.
We at the Data Protection Group work with our clients to review their current practices, advise on steps to bring their companies to compliance and work with them to complete those tasks.
Our Services Include
• Audits and gap Analysis
• Remediation Services
• Consultancy
• Training
• Policy Drafting
• Codes Of Conduct
We have competitive packages available with a variety of delivery options and payment plans available.
Contact details:
Data Protection Group
T: +353 1 6855025
« Back