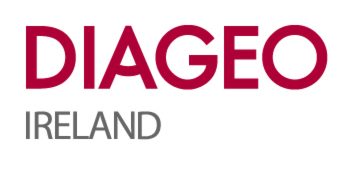 Diageo Ireland is part of Diageo Plc. Diageo is the world's leading premium drinks business with an outstanding collection of beverage alcohol brands across spirits, beer and wine categories. These brands include Guinness, Smithwick's, Harp, Baileys, Smirnoff, Johnnie Walker, J&B, Tanqueray, Captain Morgan and Beaulieu Vineyard and Sterling Vineyard wines.
Diageo trades in some 180 countries around the world and is listed on both the New York Stock Exchange (DEO) and the London Stock Exchange (DGE). For more information about Diageo and Diageo Ireland, its people, brands and performance visit
www.diageo.ie
Contact Details:
Diageo Ireland
St. James Gate, Dublin 8.
Tel: 0818 935935/01 4536700
Fax: 01 408 4869
Contact: Pat Doggett