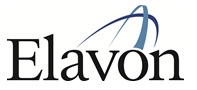 Dedicated card payment specialists        
Elavon is the leading card payments provider to the hotel industry in Ireland.  Our range of innovative products and services will enable you to enhance your customer service and revenue stream.
Hotel owners, throughout Ireland know they can rely on Elavon, We're a 'one-stop-shop' offering you every payment service you need to serve your customers. 
Our end-to-end solution means you enjoy the following services: 
•
24/7, 365 days customer support 
•
Access to our award-winning processing platform 
•
Terminal installation and training provided on site 
•
Comprehensive online reporting 
•
Dynamic Currency Conversion
•
Exclusive processor of American Express Cards in Ireland
For more information
Talk to us today, we have the tools to make taking payments faster, safer and more convenient for you and your customers. 
T: 087 418 3087