FREE RSA Training – (supplementary Covid-19 policy)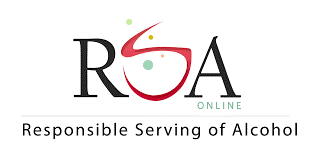 We have secured FREE training places for all premises on the RSA Programme. Training is supplementary to Fáilte Ireland covid safety training and will provide extra safety measures for your staff on re-opening.
This training can help increase staff confidence in carrying out new safety measures confidently and correctly.
Two staff members in each premises may be selected to participate, training is online and can be carried out on mobile phone, tablet or laptop. It will take 40 minutes to complete and participating premises will receive a number of valuable documents.
An official RSA certificate of completion and
An RSA/Covid-19 Alcohol policy for display on the premises
Policies and procedures are going to be vital to the ongoing success your business during this time and the RSA policy sets out an action plan for you premises.
It should be visible to patrons and provides staff with a backup when dealing with customers.
The RSA Alcohol Policy is highly recommended by An Garda Siochana and Fáilte Ireland. Once displayed, it may help if a lawsuit/problem occurs. It covers rules in relation to the following;
Handling intoxicated customers and difficult situations
Monitoring the bar
Underage
Closing times
Social distancing
Queuing
Alcohol.ie will assist all participating premises in policy development and provide relevant documentation at NO COST to IHF members.
This programme is being rolled out until October 31st.
To avail of this offer, contact alcohol.ie@gmail.com or call directly on 086 1718641 for details and immediate registration.