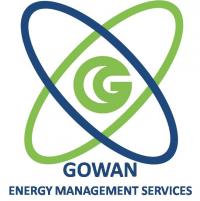 Gowan Energy Management Services Ltd.
Irish Suppliers for  Powerperfector Voltage Optimizers
Suppliers of LED and induction lighting & Variable speed drives for pumps and fans.
Provision of energy management consultancy services by Certified Energy Managers.
Provision of performance measurement and verification planning  and evaluation by Certified Measurement and Verification Professionals.
Energy Management
We offer Energy Cost and Carbon Reductions for your Properties through the Installations of our Powerperfector Technologies (
www.gowanenergy.ie
) which are listed on the SEAI Triple E Register.  
1. Free Site Assessment
2. Up to 10% Savings on your Electricity Costs
3. Sub. 30 Month Paybacks
4. 15 Year Warranty and 25 Year Life Expectancy
5. Financial Guarantee on Projected Return on Investment
6. Fully Transparent Measurement and Verification (IPMVP Standard)
7. Existing Clients – Dalata Hotel Group, Neville Hotel Group, Talbot Hotel Group
Contact: Paul Cregan
Mobile: 087 256 4526