IHF Diary
IHF Annual Conference & Trade Exhibition, Showtel

23/02/2020 - 12:30pm

to

25/02/2020 - 11:30pm
log in to view »
Want to feature your Hotel on our site? Click HERE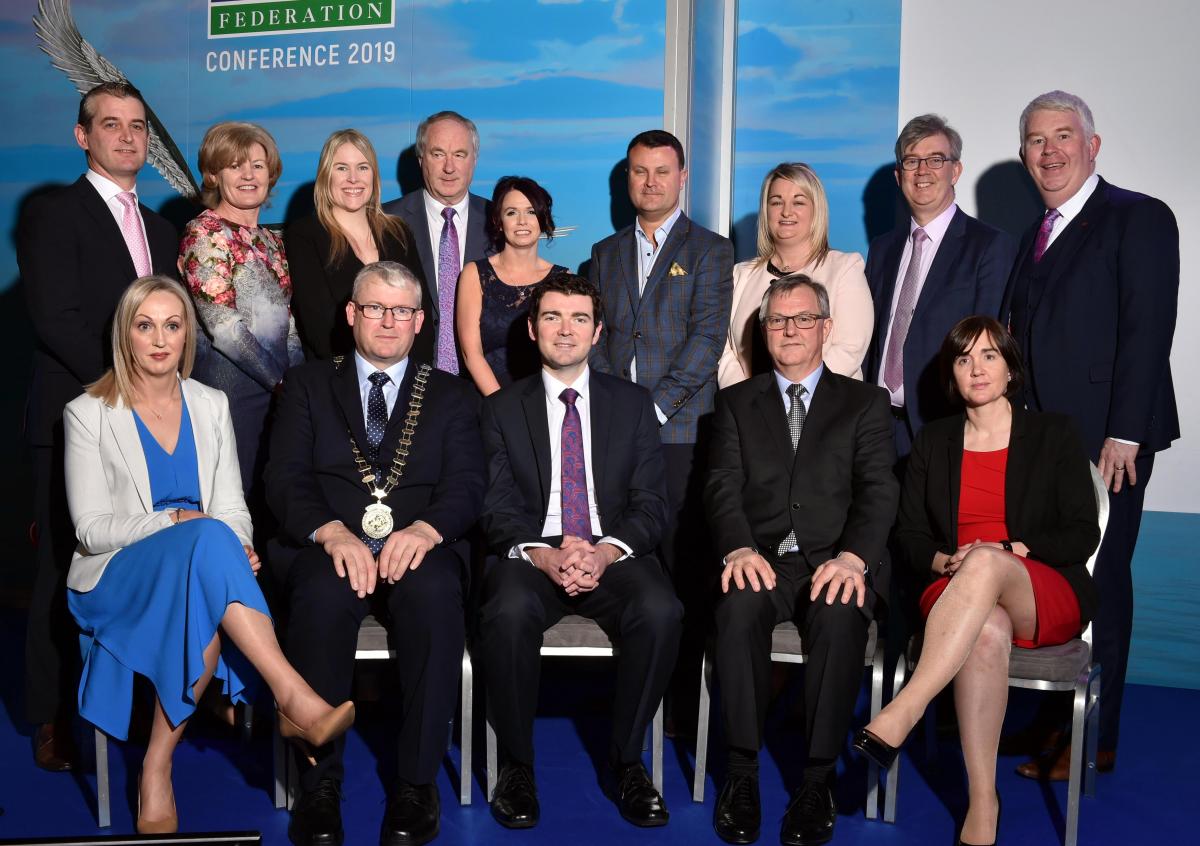 The Irish Hotels Federation (IHF) announced the winners of its national Quality Employers Awards 2019 in Killarney, Friday 8th March, which acknowledge excellence in human resource management across Ireland's hotel and guesthouse sector. 
The awards were presented by Brendan Griffin, TD, Minister of State for Tourism and Sport at the Federation's 81st Annual Conference, which took place in Killarney this week.
Seven awards were presented to winners according to the size of the premises: 
•
Large:
InterContinental Hotel, Dublin
•
Large: Clayton Hotel, Dublin Airport
•
Intermediate: The Brehon Hotel, Killarney
•
Intermediate: The Merrion Hotel, Dublin
•
Medium: Fitzgerald Woodlands House Hotel & Spa, Limerick
•
Medium: Cork Airport Hotel
This year also saw a new award for Distinction in Human Resource Management which was open to hotels that have won Quality Employer awards in previous years. The inaugural winner was the Slieve Russell Hotel, Golf and Country Club, Co Cavan.   
Congratulating the winners, Michael Lennon, IHF President said: "The Irish tourism sector is acclaimed across the globe for its outstanding welcome and customer service levels. Our employees are our best ambassadors, ensuring that guests have a truly memorable visit that they will share with their family and friends. Our employees help to give our guests invaluable hospitality experiences that cannot be quantified. The QEP Awards are now in their fifth year, and the calibre of this year's entrants continues to impress and demonstrates the commitment of our members to investing in their staff and to developing people through a wide range of training and education and the provision of structured career paths for employees across all areas of their business."
Chairman of the judging panel, Dr Tony Lenehan paid tribute to the category winning hotels on the excellent employee development work being done in the hotel sector: "The hotel sector is applying best practise employment standards that were previously only linked to the technology and manufacturing sectors in Ireland. The judging committee was of the opinion that these winners demonstrated ongoing training and development opportunities for their employees through innovative quality employer initiatives. The hotel sector has made huge progress in recent years and the priority given to employee retention benefits, welfare and training development was very evident across all submissions."
The tourism industry is Ireland's largest indigenous employer and has created over 94,000 new jobs since 2011. It now supports over 260,000 jobs - equivalent to 11% of total employment in Ireland with over 60,000 of these jobs in the hotels sector alone.
Tourism sector at a glance
•
10.97 million out-of-state visitors 
•
Tourism accounts for almost 4% GNP
•
Total tourism revenue of €9.42 billion in 2018
•
Tourism industry has created over 94,000 new jobs since 2011. It now supports over 260,000 jobs - equivalent to 11% of total employment in Ireland with over 60,000 of these jobs in the hotels sector alone
•
€7.47 billion in foreign exchange earnings 
•
€1.95 billion in domestic tourism revenue in 2018
•
827 Hotels (824 in 2017) and 59,609 Hotel bedrooms (58,425 in 2017)
•
170 Guesthouses (unchanged) and 2,260 Guesthouse bedrooms (2,450 in 2017)
•
Total of 61,865 hotel and guesthouse bedrooms in Ireland (60,875 in 2017)
About the IHF
Founded in 1937, the Irish Hotels Federation is the national organisation of the hotel and guesthouse sector in Ireland. It represents almost 1,000 hotels and guesthouses nationwide, employing over 60,000 people and is a key stakeholder in the Irish tourism industry.
« Back