IHF Diary
Distribution Management Workshop Dublin

30/05/2019 -

10:00am

to

1:00pm
log in to view »
Want to feature your Hotel on our site? Click HERE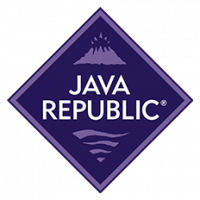 Java Republic is a wholly Irish-owned company that supplies premium coffees, teas and hot chocolate nationwide. The coffee is hand roasted by experts in the world's first purpose built carbon neutral Roastery in Dublin and distributed fresh across Ireland.  Expertise, passion and conscientiousness are at the heart of the business, which thrives on challenging the norms of the hot beverage sector.
The company sources in excess of 20 Arabica green beans from three continents; each with unique flavour characteristics and provides customers with state-of-the-art coffee machines to match this delicious range of coffees.
From food service customers in hotels, restaurants and cafes, to corporate catering and coffee at work customers, Java Republic tailor the best coffee solution for their clients. Working to your budget and consumers tastes and making sure you get what you need, the Java Republic service team is on constant standby to look after your orders, coffee machines and all your coffee needs.
When coffee is important to your business make Java Republic your coffee partner of choice.
Tailored Solutions for Hotels
You work hard to get guests through the doors of your hotel. When they leave in search of better coffee, you pay the cost in lost revenue.
Java Republic can help you offer a coffee experience that your guests will crave and locals will travel the extra mile for. More importantly, we can make it work for you commercially.
We can recommend a bespoke blend that matches the tastes of your customers. We can provide and service the equipment – and we can -upskill your staff to barista standard so you can charge a premium
Not only can Java Republic offer you premium coffee, but we also are leaders when it comes to tea. We have a large range of teas that are 100% organic and ethically sourced. Breakfast, corporate functions, afternoon tea, spa experiences, and dining options…the opportunities for you to utilise your tea offerings in your hotel are endless. Whether your guests want an invigorating drink to start their day, a refreshing beverage to complete a relaxing spa treatment, or a delicious compliment to your unique food offerings, we have a range of teas to suit all needs. 
Contact Details:
Contact Name: Sean Francis, Commercial Manager
Java Republic
510 Mitchelstown Road,
Northwest Business Park,
Ballycoolin,
Dublin 15,
D15 PY8H
« Back