IHF Diary
Management & Council Meeting

23/10/2019 -

10:00am

to

4:00pm
log in to view »
Want to feature your Hotel on our site? Click HERE
National Tourism Careers Programme Launched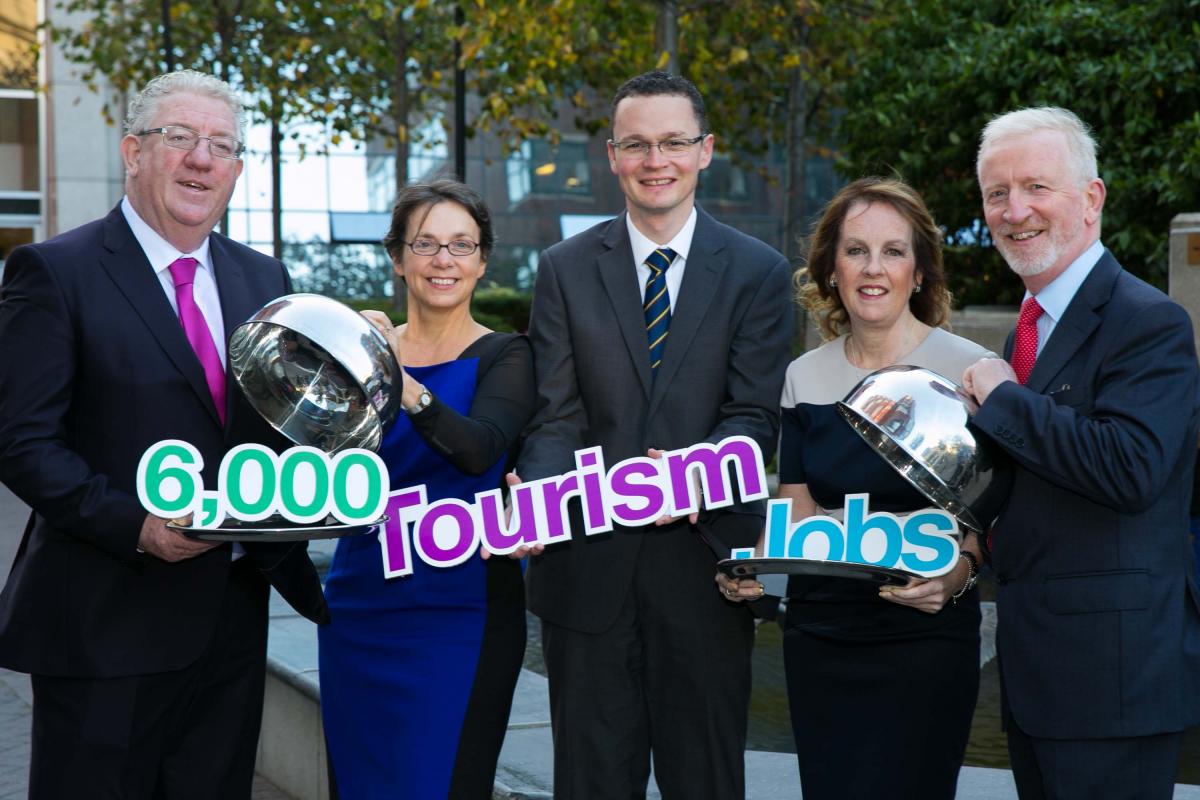 On Thursday 29th September, 2016 the Irish Hotels Federation and the Irish Hospitality Institute joined with Minister of State for Tourism and Sport, Patrick O'Donovan to launch our industry's National Tourism Careers Programme in partnership with Fáilte Ireland. Full details of the launch are available here.
It is a great time for young people seeking to enter our industry, particularly given the tremendous career opportunities on offer across the hotels sector - in food and beverage; catering; accommodation services; reception; leisure centre and spa facility management; sales and marketing; human resources; IT or management and finance.
The continued growth in tourism is creating thousands of additional employment opportunities for young people. With tourism now on track to create a further 40,000 new jobs by 2021, there is an increasing need for the industry to attract skilled employees – which continues to be a challenge for many tourism businesses, including hotels and guesthouses.
The programme is targeting over 800 post-primary schools and youth reach centres around the country. It includes an interactive online programme for students and teachers (Tourism Insight) developed by the Institute of Technology Tralee and a free digital and print magazine on tourism career options (Get a Life in Tourism). This is being supported by a student work experience programme, school talks by industry professionals and a series of regional careers events.
FOR INFORMATION:
Information on the National Tourism Careers Programme:
Ger McCarthy /Barry Ryan                           Dublin office: 01 6798600
Weber Shandwick                                       Mobile: 086 233 3590 / 085 728 7326
Information specifically on 'Tourism Insight':
Natasha Kinsella (Programme Co-Founder)
Regional Skills Manager Dublin                   Mobile: 0868377286 / natashakinsella@regionalskills.ie
Press Office, Department of Transport, Tourism and Sport:
01 604 1090 / 01 604 1093 pressoffice@dttas.ie   
« Back