IHF Diary
IHF Management and Council Meeting

25/07/2018 -

10:00am

to

4:30pm
log in to view »
Want to feature your Hotel on our site? Click HERE
Redmond Hotels Farm Wins Bord Bia Origin Green Award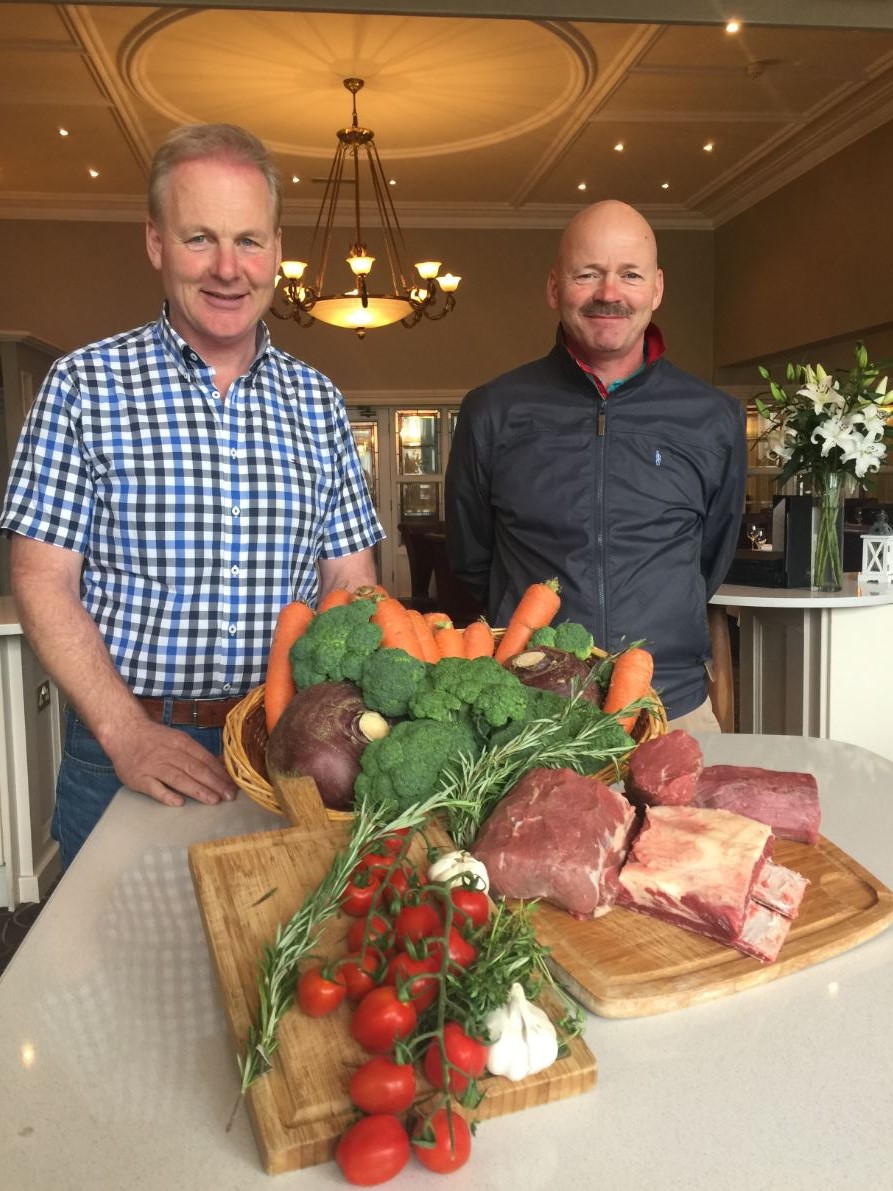 Redmond Farm in the village of Craanford, County Wexford has been awarded the winner in the "Dairy Calf to Beef Production" category in the inaugural Bord Bia Origin Green Sustainable Producer Awards.
Origin Green is the world's first national programme to address climate change and the broader sustainability challenges in food and agriculture. The new awards recognise the exceptional performance being achieved by members of Bord Bia's Beef and Dairy Sustainability Assurance Schemes, which are pivotal to differentiating Irish food and drink in the global marketplace.
 
The Redmond Family Farm in Craanford, near Gorey in County Wexford, is run by brothers Paddy and Tommy Redmond and has over 900 grass-reared Angus cattle. Redmond's currently supply all of their hand-reared beef into both their hotels, The Amber Springs and The Ashdown Park, both in Gorey.
A key focus for the farm is the continued reduction of their cattle carbon footprint with the cycle from farm to plate contained within a 10-15 mile radius; all of the feed is grown onsite and there is a parallel programme of monitoring for efficiencies in emissions, livestock health and performance, and use of the land, foraging and natural resources. The farm is actively engaging in their carbon footprint programme.
There is great pride attached to the immense asset that the Redmond Farm offers the hotels, with a high proportion of the total carcasses being utilised in their restaurants. This quality and taste can be testified by anyone that has sampled a Redmond Farm steak or gourmet burgers. Recently the adult only FARM Steakhouse in The Amber Springs won a AA rosette within 4 weeks of opening while the Rowan Tree Restaurant in The Ashdown Park won Hotel Restaurant of the Year as part of the South East Hospitality Awards.During the peak four-week period in summer, the hotels accommodate up to 11,000 guests and handle an average of an additional 15-20,000 visitors. These figures equate to a demand for approximately 50,000 meals with much of the raw material supplied directly from the farm gate to hotel plate.
It is an extremely large and well-thought out project. The farm is the bedrock of the hotels and it's an enterprise every member of the team is rightly very proud of.
« Back