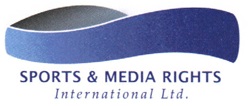 ARE YOU PAYING TOO MUCH TO IMRO, PPI OR FOR YOUR SPORTS PROGRAMMING?
Sports and Media Rights International Ltd (SMRI) is a company that provides a service to Hotels, indeed anywhere that provides music and sports to their clients, and simply identifies where savings can be made. We deal directly on your behalf with IMRO, PPI, Sky etc and therefore very little of your time is taken up dealing with these issues after our initial review with you. To date we have saved our clients thousands of euro?s.
SMRI will carry out an analysis of the amounts you are being charged for music and sports and ensure that you are only paying the correct amounts based on your actual usage. We can also identify more cost effective alternatives.
SMRI also provide a service whereby we will deal with any and all of your copyright music issues throughout the year, for example if you have a dispute with any of the music or sports bodies we will advise on how the matter should be resolved and deal with them directly on your behalf.
SMRI founders have over 23 years experience in music and sports copyright at the highest level. We are associate members of your association and  the Irish Hotels Federation (IHF) believe that our services may be of value to their membership especially in an economic climate that requires businesses to take a very close look at all costs.
HOW MUCH WILL THIS SERVICE COST?
SMRI charge each premises 50% of the savings achieved and as a special offer to IHF members our initial review will be free of charge so effectively unless we save you money no charge will apply.
HOW DO I BECOME A CLIENT OF SMRI?
Simply contact us by phone, fax or email and we will arrange for an agent to call and visit your premises for your free review which normally takes no more than 20 minutes. 
PPI Charges? Please click here for more details on how SMRI could help save you money. 
Contact details:
Sports and Media Rights International Ltd (SMRI)
The Corner House
Main Street, Cabinteely
Dublin 18
Phone/Fax + 353 1 202 4491
Mobile: 086 8146570 
E-mail: ss@smri.ie
Contact: Sean Stokes