IHF Diary
July Management & Council Meetings

22/07/2020 -

10:00am

to

4:30pm
log in to view »
Want to feature your Hotel on our site? Click HERE
Tourism & Hospitality Student Careers Fair 2015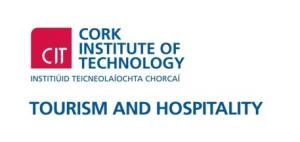 Dear Industry Partner,
Following on from the last two year's successful events from which many of you indicated that you filled vacant places in your organisation as a result, we invite employers to visit the Department of Tourism & Hospitality at the Cork Institute of Technology on Thursday March 5th, to meet final-year students and students seeking part-time work in the following areas:
•

BBus in Hospitality Management
•

Higher Certificate in Culinary Studies 
•

Higher Certificate in Hospitality Studies
The approach on the day will be a typical careers fair format where each employer has a stand to promote their business and will get the opportunity to discuss career opportunities with the students who are either about to enter the workplace or seeking part-time or summer work opportunities.
It is an ideal opportunity for these students to learn about your company, the opportunities available, long-term prospects, the application and selection procedures, as well as terms and conditions on offer.  Private interview facilities will also be available on the day should you require them.  The event will begin at 11am and end at 12.45pm and will be followed by a luncheon in our Training Restaurant, prepared and served by our students.
We do hope that you will take the time now to reserve a space in your busy diary for this event.  Spaces are limited therefore please contact Donagh Davern on
donagh.davern@cit.ie
to reserve your place as soon as possible. 
We look forward to seeing you on the day.
Sincerely
Donagh Davern FIHI
Department of Tourism & Hospitality
« Back