Unilever Food Solutions is a renowned and industry leading food manufacturer within the food service sector. Through our extensive industry knowledge we have developed award-winning products that meet Chefs' needs and are easy to use in the areas of tea, bouillons, soups, sauces, herb mixes, gravies, dressings and spreads. As part of Unilever, we understand consumers. We use this knowledge to help chefs and caterers keep up with people's changing tastes. With our team of highly skilled chefs and nutritionists, we help our customers to find the right balance of great tasting and nutritious food served up to the same consistently high standards. Through our widespread presence we can make cuisine ideas travel. We would welcome an opportunity to discuss our service offering with you and specifically how we can work with you to bring your kitchen to the next level.
Contact details:
Jim Reeves
01 291 4000
Unilever Food Solutions Launches Hellmann's Front of House Condiment Range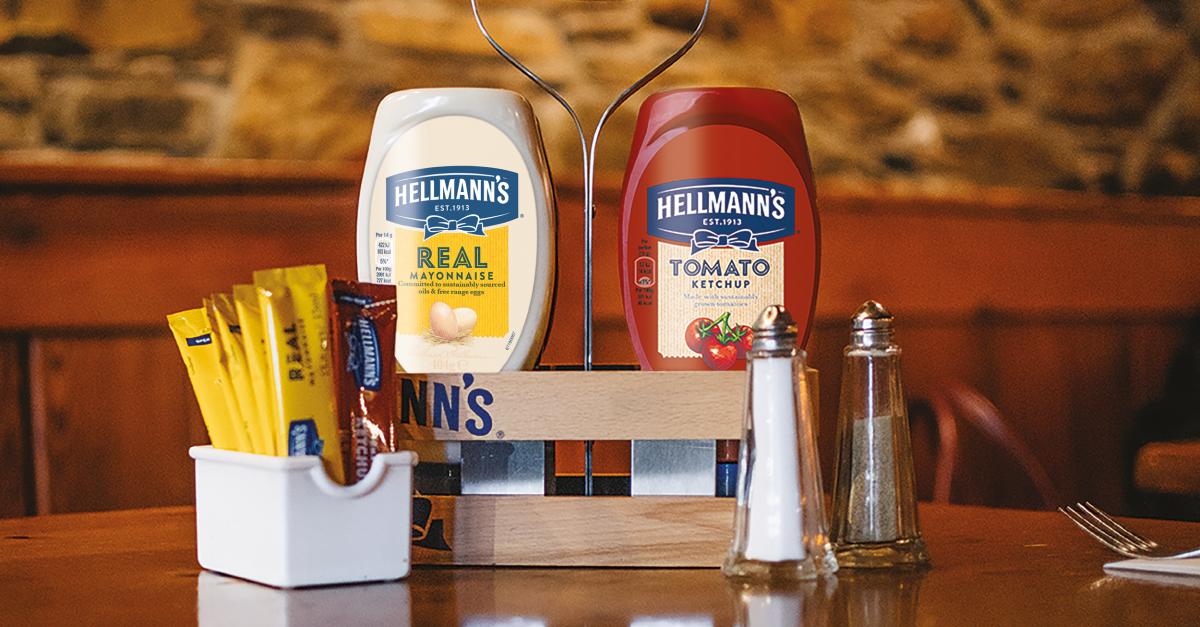 The Nation's Favourite Mayonnaise*; Hellmann's, launch a range of squeezy condiments to support its existing sachet range. The squeezy range includes a Real Mayonnaise, Tomato Ketchup, Smokey BBQ Sauce and American-Style Yellow Mustard, made from quality ingredients.
Operators can redeem a premium Hellmann's branded caddy to present the four products, front of house, by simply contacting their local Unilever Food Solutions Sales Representative.
Our trusted brands used by caterers all over the world include: KNORR, Hellmann's, Colman's, Carte D'Or, Lyons tea and Pure Leaf tea