IHF Diary
Managment & Council Meeting

20/03/2019 -

10:00am

to

4:00pm
log in to view »
Want to feature your Hotel on our site? Click HERE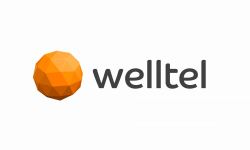 Contact details: 
Company: Welltel
Address: St. Joan's Industrial Estate, Turnpike Rd, Ballymount, Dublin, D22 
Contact name: JP Crilly
Email: jp.crilly@weltelgroup.com 
Phone: 01 2541800
Website: www.welltel.ie
Description: 
Founded in 2006 Welltel is an Irish owned business telecoms company providing tier 1 telecom solutions to over 2,500 customers in Ireland and internationally. Four time winners of the Deloitte Fast 50 awards, Welltel are one of Ireland's leading and fastest growing providers of business communications solutions across Cloud Based and On Premise Phone Systems, VoIP and ISDN, Broadband Services and Unified Communications.
Welltel specialise in delivering solutions for establishments all across the hospitality spectrum. Partnered with Alcatel Lucent Enterprise our solutions provide an enhanced guest experience with smart mobility by installing and managing superior phone systems, technology, mobile applications & wifi solutions.
In 2017 Welltel completed the Adare Manor communications deployment in partnership with Alcatel Lucent Enterprise.
We work with leading hardware providers such as Alcatel Lucent Enterprise to ensure our customers have the latest, business centric technology to help their business function and grow effectively. We are constantly helping hoteliers get more from their telecoms budget, without having to compromise on quality. We deliver our services in a personal, professional and experienced manner as well as to the highest standard thanks to our industry expertise. The customer is at the core of our business much like in the hospitality industry.
« Back