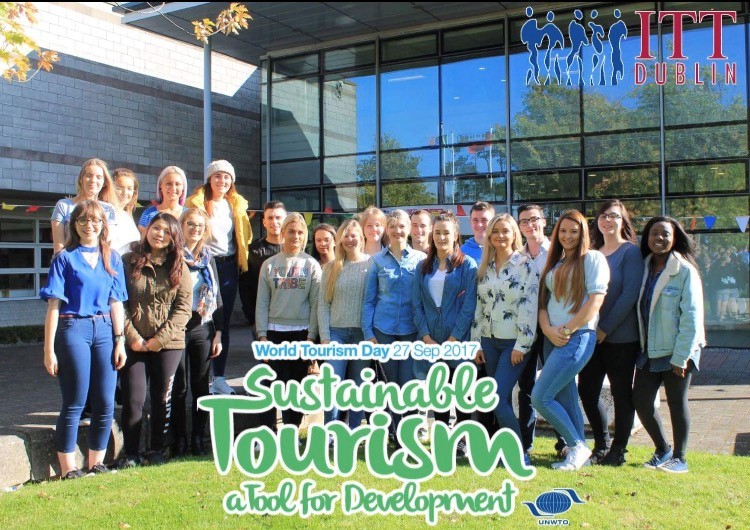 Do you know Wednesday 27th of September is World Tourism Day?
The United Nations has proclaimed 2017 as the International Year of Sustainable Tourism for Development. The objectives of the year are to – 
•
Raise awareness on the contribution of sustainable tourism to development
•
Mobilize all stakeholders in making the sector a catalyst for positive change
•
Foster change in policies, business practices and consumer behavior in tourism

World Tourism Day is celebrated annually on September 27th. The purpose of this day is to raise awareness of the role of tourism among the international community and to demonstrate how it effects social, cultural, political and economic values worldwide. 

This year, the event seeks to address global challenges outlined in the 2030 Agenda for Sustainable Development by world leaders, and to highlight the contribution the tourism industry can make in reaching the Sustainable Development Goals.

To mark this day, 4th Year Tourism Management students are hosting a platform in the campus foyer from 10am to 3pm to highlight the contribution tourism can make to the 2030 Agenda for Sustainable Development. 

At IT Tallaght, our students undertake travel - to study, to work, to holiday and to broaden their understanding of the world. With this in mind, this event will seek to educate them to travel responsibly and to consider their impact on the environment and the host communities who welcome them.