Industry Suppliers
Environmental Sustainability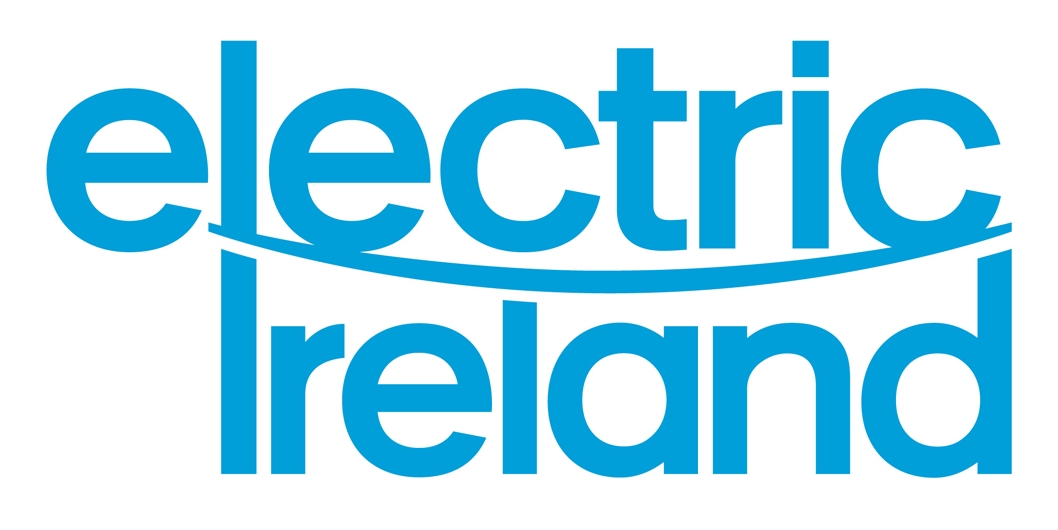 Electric Ireland is the customer-facing unit of the ESB Group. For over 90 years has been the leading energy supplier in Ireland. As the leading energy provider, Electric Ireland provides electricity, gas and energy services to over 90,000 businesses across the 32 counties in Ireland.
Our ambition is to create long-term relationships with our customers. We recognise that you need more than an energy supply. By combining an island-wide presence with a global perspective, we deliver proactive energy solutions through our business team.
Through our Customer Relationship Management team, we are focused on identifying and delivering smarter solutions for customers of all size and industry, with particular focus on Ireland's booming hospitality sector.
We leverage our extensive industry experience, from working with a wide range of hotels, restaurants, holiday parks and more, to create valuable support for your business. We do this by advising you on the cost-effectiveness of your energy usage and on new technologies to create energy efficiencies in your business operations.
We facilitate access to grants and funding for energy efficiency projects. We advise on the potential to generate further revenue through participate in demand-side response programmes. Electric Ireland has committed to supplying green energy to a number of the 300+ hotels that we have partnered with across the island of Ireland, working to understand the needs of our customers and the needs of their customers.
Business Online
At Electric Ireland, we make it possible for you to manage your energy online. With Business Online you get access to all of your business accounts on your smart phone, tablet or laptop. It's easy to use and makes managing your energy much simpler and more efficient. Customers can run reports, organise electricity and gas accounts, manage and monitor user access, set up direct debits and/or make payments online.
SME Premium Insights
Take greater control of your energy consumption with SME Premium Insights. It's free, easy to use and exclusive to Electric Ireland Customers. The tool is designed to give businesses a clear picture of how they consume energy, helping them save money on their energy costs now and in the future.
It helps customers by:
Offering a detailed breakdown of energy, so they can see what's influencing their energy costs.
Providing personalised recommendations on how to optimise their energy usage and reduce their energy bills.
Demonstrating how their consumption and costs compare to businesses similar to theirs - an industry first in Ireland.
Top Tips for Hotels
click below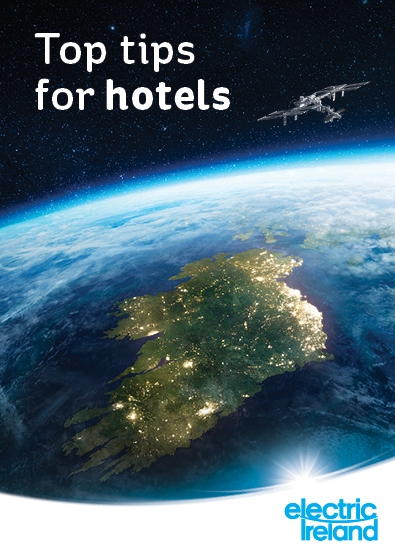 Top Tips for Hotels
click below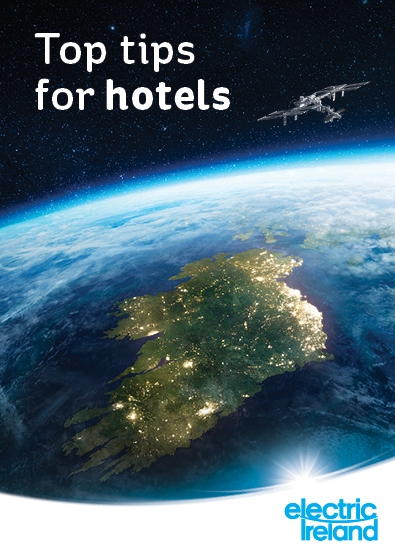 ---
Contact details:

Irish Hotels Federation working with