IHF Diary
October Management & Council Meetings

14/10/2020 -

10:00am

to

4:00pm
log in to view »
Want to feature your Hotel on our site? Click HERE
Founded in 1937, the Irish Hotels Federation (IHF) is the national organisation of the hotel and guesthouse industry in Ireland. The primary functions of the Federation are to promote and defend the interests of its members. The IHF represents almost 1,000 hotels and guesthouses nationwide, employing over 60,000 people and is a key stakeholder in the Irish tourism sector.
Click here to view benefits of becoming a member of the IHF.
The IHF is managed by the following groups:
IHF Committees that are setup to tackle key issues
WHO'S WHO - IHF STAFF
Elaina Fitzgerald Kane

IHF President
The President of the IHF is elected by the members at the AGM and serves a 2-year term of office.
Elaina Fitzgerald Kane is the 38th President of the Irish Hotels Federation, succeding Michael Lennon. She is Sales Director of the Fitzgerald's Woodlands House Hotel & Spa, a family-owned, four star hotel at Adare, Co Limerick. The 89 bedroom hotel, which currently employs 200 people, was established by her parents, Mary and Dick Fitzgerald in 1983. Mary Fitzgerald is a former President of the Irish Hotels Federation.
A graduate of the Shannon School of Hotel Management, UCG and UCD's Smurfit Business School, Elaina has been an active member of the IHF for many years. She serves as a member of the Federation's National Executive Council. Prior to her election, she was Vice-President of the IHF. She has also held the position of Chair of the Shannon Branch of the Federation.
Tim Fenn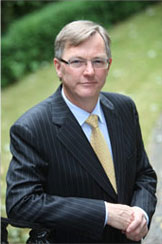 Chief Executive
Mr Tim Fenn is the Chief Executive of the IHF. Mr Fenn has over 25 years experience in senior executive and consulting roles in the private sector. A native of Cork, he previously held the positions of Chief Executive and Finance Director of FM104.
Prior to this, Tim was Corporate Finance Manager with Farrell Grant Sparks, a leading financial advisory firm where he worked across many industries in all aspects of corporate finance and business consulting. He spent part of his early career in the hotel industry working in the family business.
Carol Bergin is Tim Fenn's PA and can be contacted at berginc@ihf.ie.
Una Moran
Company Secretary & Accounts Executive
P: +353 1 497 6459
E: moranu@ihf.ie
Eoin Quinn

Carol Bergin

Nuala McLoughlin

Kevin Mulvany

Dorothy Sutton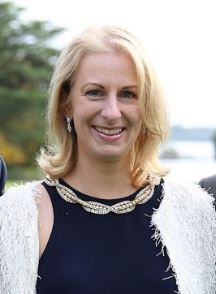 « Back