Industry Suppliers
Environmental Sustainability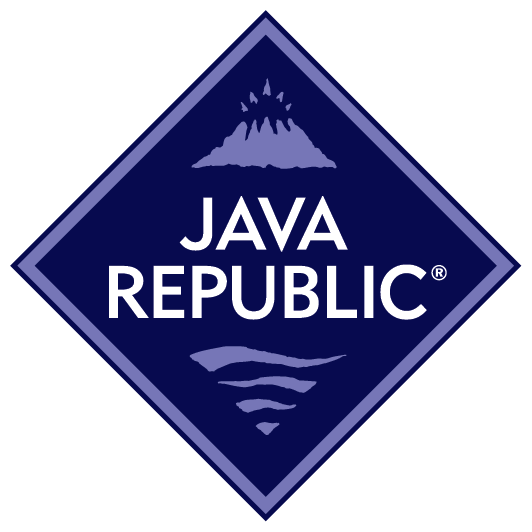 With over 1,200 partners throughout Ireland, Java Republic are one of the leading suppliers of premium coffee and 100% organic tea in the country. In September 2019, we celebrated our 20th anniversary. This significant milestone signifies the wealth of expertise and knowledge that our team bring to our customers every day.
When it comes to sustainability, our philosophy is 'Coffee with a Conscience' and this is ingrained in everything that we do. From the beginning, we recognised that as a business, it is vital to be aware of the impact of our activities on the environment and on other people.
Throughout the years, our team has gone further than anyone else to meet the people who are behind every cup of coffee. Trips to origin are a major focus for us, and in the last two decades we have travelled to Ethiopia, Colombia, Nicaragua, Brazil, Rwanda and Sumatra to name but a few. For us the trips are not just about the coffee. They are about meeting the people who grow our coffee beans, about getting to know them and about building meaningful relationships with them. Not only that, but our roastery in Ballycoolin is the first purpose-built carbon neutral roastery in the world.
We joined Origin Green in 2012 and with their support we have had great achievements within our sustainability strategy, from compostable cups and waste management, to water conservation and more.
Our Products
From our roastery in Dublin, we freshly hand-roast premium coffee every day. Our beans are 100% arabica and all our blends are taste-tested every morning to ensure that the quality meets our high standards, before being shipped to our customers throughout Ireland. We also offer a selection of 24 100% organic specialty teas. Our teas are blended using only the finest ingredients and each of our tea pillows contains 100% real-leaf tea.
Case Study
In 2019 we were named as the official coffee and tea partner to The iNua Collection. From 28th June our premium coffee and 100% organic tea began rolling out across all eight of their properties, starting with the Radisson Blu Athlone.
Chris Austin, Group Director of Operations at The iNua Collection, said about the partnership: "We're delighted to partner with Java Republic as our chosen coffee supplier. High quality Coffee Docks are being installed in all our hotel lobbies across the group, giving guests a premium coffee offering throughout the iNua Collection. We chose Java Republic for several reasons; taste, quality and consistency are key, and the fact that the coffee is freshly hand-roasted in Ireland really resonated with us."
---
Contact details:

Irish Hotels Federation working with