Hospitality Products—Suppliers
IHF Associate Member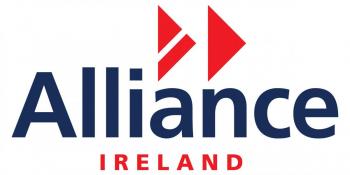 Alliance is a leading supplier of non-food catering equipment and catering disposables in Ireland and the UK. Established to create a different sort of company, we are dedicated to serving you with flair and fairness and putting your business's success at the centre of everything we do.
We take pride in being established suppliers to some the biggest names in the hotel and holiday park industry across the United Kingdom and Ireland. Because of this long history of supplying industry leaders, Alliance takes great pride in the expertise we've honed over our 21 years of operating, giving us excellent insight into what really goes into opening, running and maintaining a successful hotel, B&B or guest house.
As a company who believe a level business playing field is paramount to a thriving economy, Alliance will always offer the same products, services, and expertise we offer to the likes of Hilton and Centre Parcs to every customer we do business, regardless of annual spend or business size.
Our latest brochures, new launches and trend insights can be found HERE
---
Contact details

John Girvan01 485 4007johngirvan@alliancenational.ieWeb www.allianceonline.ie

Irish Hotels Federation | Working Together