Food & Beverage—Website & Online Marketing
IHF Associate Member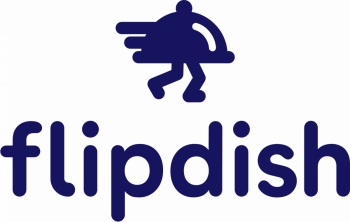 A digital ordering system for hotels
Flipdish is the complete digital ordering solution for hotels of all sizes. Flipdish can manage every aspect of hotel digital ordering - from digitising room service to kiosk ordering in the bar to QR code ordering on the golf course.
Using Flipdish technology, you can overcome staff and operational challenges and see positive increases in order growth, average order size and order frequency.
Most importantly, success is our business model, we have a designated team to support you and help you maximise Flipdish for your business.
Why Flipdish for hotels?
For customers

Customers can access multiple menus anywhere in the hotel
Order to specific room numbers
Ability to order both food and drinks
For hotels

Support room service with QR codes or tablet Kiosks
Support restaurants with table ordering
All controlled from one Flipdish Portal
Works for single locations or chains
Tools to manage and grow your business

Track and manage an entire business from one dashboard
Real-time online sales reporting across multiple locations
Grant staff access permissions for specific operations
Edit menu items centrally or by individual location
Data tracking for single or multiple locations
Reduce human error
Operational efficiency

Enable staff to focus on customers
Fast, automated orders to portal/kitchen/POS
Intuitive single back-end for all touchpoints
Manage peak-time orders and payment with ease and speed
Reliable and Secure
Cloud-based software
Integrations with major POS providers
Marketing Service (Managed Marketing)

Targeted advertising
Team of experts
Tailored marketing plan
Brand growth on social media and SERPs
Customer Support

24/7 technical support as well as hands-on help with deployment, operations and success.
Dedicated Customer Success team works directly with your business to optimise online orders and ensure maximum ROI from Flipdish technology
Click HERE to download our brochure for hotels.
Video - Novotel Online Ordering System | Flipdish
IHF Member Offer:

For new customers who sign up today to Flipdish online ordering we will offer free set-up, free terminal and free website.
Sign up today HERE or contact us directly below. Start your journey to online ordering growth.
---
Contact details

Robert Slattery01 679 2801robert.slattery@flipdish.comWeb www.flipdish.com/ie/your-business/hotel

Irish Hotels Federation | Working Together