Revenue Management
IHF Associate Member


Optimise your revenue and distribution strategy
Rate Wise is a leading revenue management company providing cloud-based software solutions and revenue management consultancy to hotels and serviced apartments. We have extensive experience working with all types of accommodation from small budget hotels to large five-star resorts. We work with both branded and independent properties.
Our Revenue Management Software Solution:
Our RMS solution has been trusted by hoteliers for over 15 years. It integrates your revenue strategy, your PMS data, and your competitor data and can send your rate strategy back out to your channel manager or PMS depending on your chosen set up.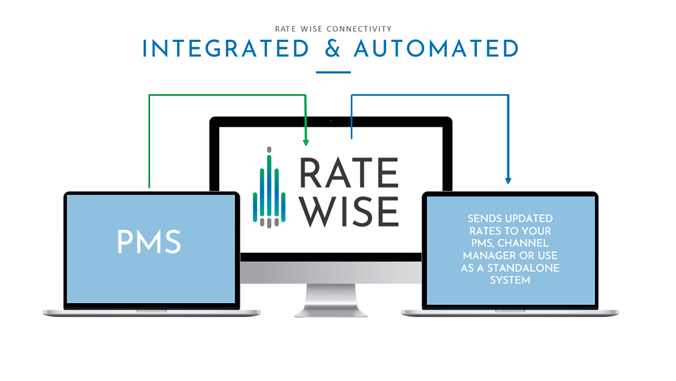 Having your revenue system automated saves valuable time, creates a more efficient work process and reduces human error, giving your team the time to work on strategy and a high-level overview rather than data inputting and reading multiple reports.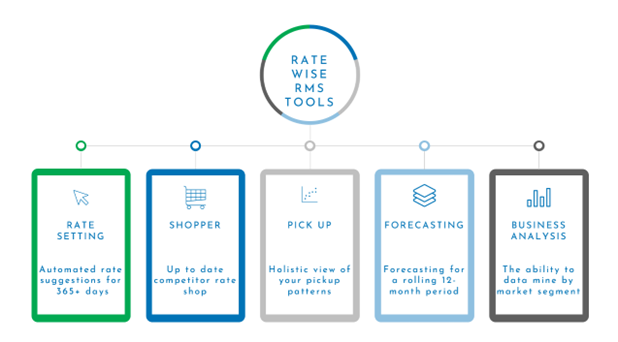 Our Consultancy Service:
Our revenue consultants have a proven track record in increasing room revenue for our clients. Our team will help you uncover the hidden revenue potential of your hotel. Through best practice methodologies, strategic techniques and in-depth knowledge of distribution, we will optimise the potential of every room sold leading to increased revenue and lower distribution costs.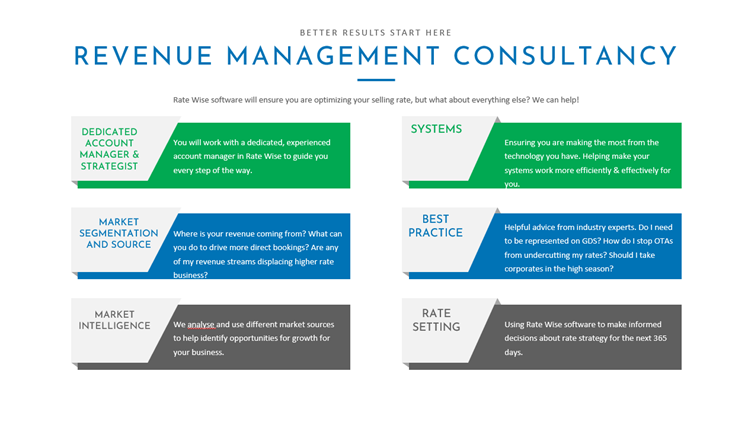 If you would like further information or a demo of our software please reach out.
IHF Member Offer:

Set up fees are waived
---
Contact details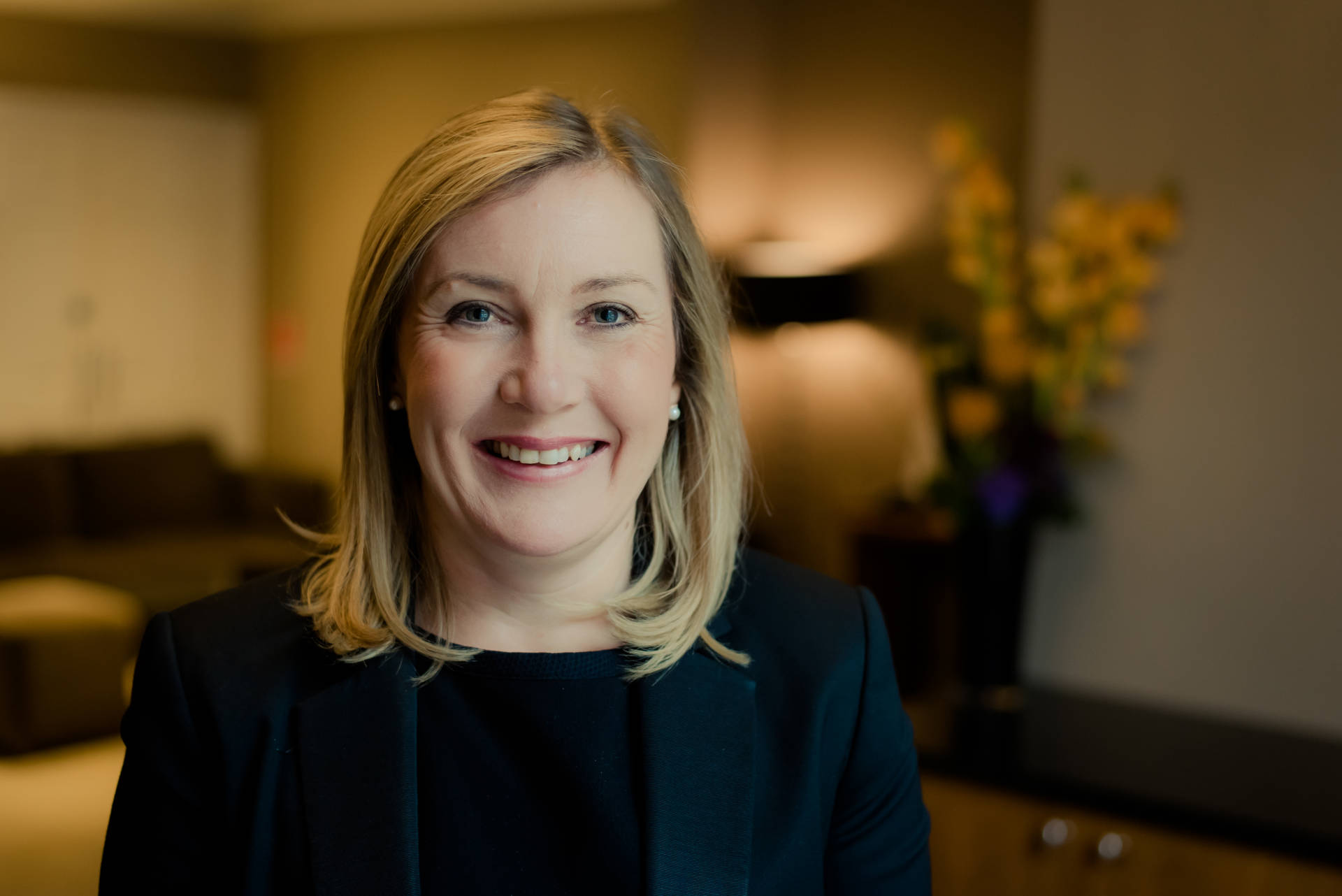 Heather Wiktorski086 824 1106hwiktorski@rate-wise.comWeb www.rate-wise.com

Irish Hotels Federation | Working Together