IHF Diary
IHF Management and Council Meeting

25/07/2018 -

10:00am

to

4:30pm
log in to view »
Want to feature your Hotel on our site? Click HERE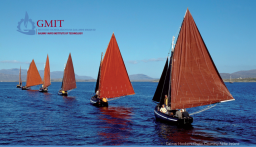 9th Annual Tourism and Hospitality Research in Ireland Conference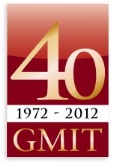 Celebrating Arts and Culture: A Gathering of the Tourism and Hospitality Family
June 6th - 7th, 2013
College of Tourism and Arts
Galway-Mayo Institute of Technology, Dublin Road, Galway
The 9th Annual Tourism and Hospitality Research in Ireland Conference (THRIC) will take place in Galway-Mayo Institute of Technology on Thursday 6th and Friday 7th June, 2013.  THRIC is an annual conference that offers an opportunity to gather industry, academia and students together to discuss their research and industry trends. 
Registration is now open and the central theme of this year's conference is "Celebrating Arts and Culture: A Gathering of the Tourism and Hospitality Family".  This central theme will be discussed by a number of keynote speakers and there will be a range of presentations on related themes throughout the conference.  These themes include social media in the tourism industry, hospitality management and contemporary issues, urban tourism, sustainability, rural and food tourism, technology and heritage. In addition this event is included in The Gathering calendar, any tourism/hospitality graduate from any Institute of Technology in Ireland working overseas is invited home to attend the event and their registration fee will be waived.
The event will feature two key note speakers - Chief Executive of the Prem Group & GMIT graduate Jim Murphy and Mark Nagurski, Festival Director at CultureTech Festival Derry and Digital Champion at Digital Derry. Jim will share his company's experience through the recession which has seen the company transformed from a small hotel management company to an international hospitality services company. "Sustainability and diversification are key to success. We re-imagined our company around our core area of expertise and today have a business that spans five European countries while still being run from an Irish base," he said.
Mark Nagurski, Director of the CultureTECH Festival in Derry, added: "I'm delighted to have been asked to be involved in this year's THRIC Conference. We work at the intersection of arts, culture and technology and are creating an event which brings those elements together to appeal to a unique, international, and very engaged audience. From a tourism perspective, I think this kind of conversation around digital innovation is both timely and very relevant to Ireland. Ireland is well known as a tourism destination. We've also got a burgeoning technology sector. If anyone is well-placed to explore how these two things might come together to create a really unique offering, we are."
In addition a number of parallel sessions will feature throughout the two days focusing on the themes mentioned above. The event will conclude with an industry panel discussion which provides all attendees great opportunities to engage in lively and meaningful debate around a variety of tourism related issues. Two confirmed panellists for this session include the President of the Irish Hotels Federation & Clare hotelier, Michael Vaughan, and Chief Executive of the Irish Tourist Industry Confederation, Eamonn McKeon.
Cáit Noone, Head of the College of Tourism and Arts confirmed this event is a really exciting opportunity for GMIT and Galway city. "As we approach the end of the academic year and the 40th anniversary celebrations it is most appropriate that the College of Tourism & Arts is hosting this national conference. We look forward to welcoming academics, researchers and industry colleagues across the hospitality and tourism industry to Galway and can ensure all attendees will have two busy days in which to engage with colleagues and network with new friends. In addition this conference is particularly relevant to any small tourism business that may not have research expertise; the findings shared over the two days at this event could be useful to many of these businesses throughout the country"
Michael Vaughan, President of the Irish Hotels Federation welcomes and supports the collaboration between industry and academia and stated as it is so vital to the progression of tourism in Ireland. "We in industry have often suffered from lack of insights and research when making policy decisions in Ireland. THRIC offers a unique opportunity for the wider tourism community to share the research work of our Institutes of Technology. THRIC is a major calendar date within Irish Tourism and I welcome the efforts this year to make the event more inclusive. I am really looking forward to participating in the debates at THRIC 2013".
To register, please click here. 
For further information please visit the conference website www.gmit.ie/thric or email thric@gmit.ie
« Back