IHF Diary
July Management & Council Meetings

22/07/2020 -

10:00am

to

4:30pm
log in to view »
Want to feature your Hotel on our site? Click HERE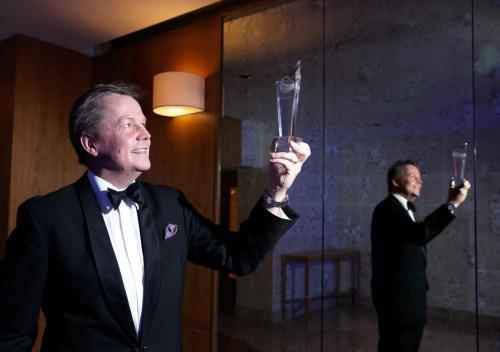 The Cliff House Hotel wins Deloitte Best Managed Companies Award 2014
The Cliff House Hotel, the intimate, five star holiday hideaway overlooking the historic village of Ardmore in West Waterford, has just won a Deloitte Best Managed Companies Award 2014, the only Irish hotel new entrant on the award winner's list this year.
Announced on Friday 7 March 2014 at an awards gala dinner held in Dublin, in total 85 companies which operate at the highest levels of business performance were recognised at the Deloitte Best Managed Companies Awards event.
The Deloitte Best Managed Companies Awards programme in association with Barclays, now in its 6th year in Ireland, recognises Irish companies across all 32 counties and is a symbol of Irish corporate success – rewarding companies who are focused on their core vision, creating stakeholder value, excelling in all areas of their business and celebrating the contributions of the entire organisation.
Once the shortlist was announced, The Cliff House Hotel underwent a rigorous review by the judging panel of every aspect of the hotel's operations, demonstrating how the multi-award winning property is meeting its strategic objectives and adding value to the business.
The award was accepted on behalf of The Cliff House Hotel on Friday evening by General Manager Adriaan Bartels. "This win is a marvelous achievement by all the staff at The Cliff House Hotel," he said, "whose commitment to the philosophy and core vision of our 5 star hotel is at the heart of our success. Each individual's contribution goes towards creating the business excellence for which The Cliff House has been awarded this prestigious Deloitte Best Managed Award, and I am enormously proud of each and every one of them."
« Back