IHF Diary
IHF Annual Conference & Trade Exhibition, Showtel

23/02/2020 - 12:30pm

to

25/02/2020 - 11:30pm
log in to view »
Want to feature your Hotel on our site? Click HERE

EcoPods – helping you attract and retain the right people with superior staff accommodation.
What is an EcoPod?
An EcoPod is a German engineered, high quality, self-contained accommodation unit which provides maximum weathering, longevity, warmth and comfort. Each EcoPod is fabricated with thermal insulation and is therefore optimally insulated against moisture and cold with the added benefit of low energy consumption and low running costs.
EcoPods are manufactured as sealed units fitted with a kitchenette, and their own bathroom with a shower, toilet and wash basin. With a spacious 3m width EcoPods offer a comfortable space for self-contained living. 
Why is it the right choice for hotel staff accommodation?
EcoPods provide a flexible staff accommodation solution and as a result are becoming popular across the commercial sector.The use of EcoPods enables hotels to easily manage staffing requirements, boosting the hotel's ability to attract talented, high calibre individuals and, importantly, retain them.  An EcoPod provides a comfortable, high-standard of accommodation – it's like having your own hotel room but separate to the hotel building, giving staff the ideal accommodation solution.  
How do I learn more?
We provide cost effective 'rent to buy' options (subject to terms & conditions) for self-contained accommodation modules.
Contact Details: 
Contact: Carolyn Cotter
Tel: 01-653 3110
Email: info@ecopods.ie
Website: www.ecopods.ie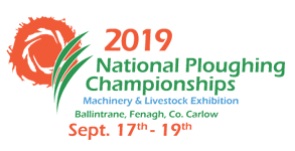 Come visit us at the 2019 National Ploughing Championships
September 17th - 19th
Stand 579 - Block 4 - Row 25
We will have two EcoPods on Display. You can touch and feel the quality.
The pods come with a high spec kitchenette and shower room installed and are low/no maintenance.
They arrive ready for furnishing making them incredibly flexible option for hoteliers as either staff or guest accommodation.
« Back