IHF Diary
July Management & Council Meetings

22/07/2020 -

10:00am

to

4:30pm
log in to view »
Want to feature your Hotel on our site? Click HERE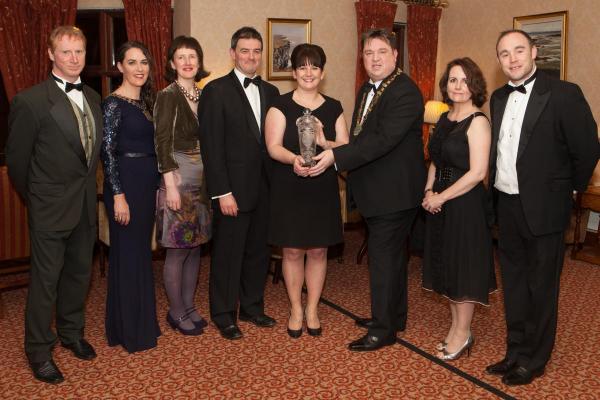 Galway Hospitality Ball honours Macnas and raises funds for local charity Jigsaw Galway.
The Irish Hotels Federation host a spectacular Black-Tie Hospitality Ball in association with The Restaurants Association of Ireland, Vintners Federation of Ireland and SKAL International Galway.
The Irish Hotels Federation Galway hosted an evening of glamour at their glittering black-tie Hospitality Ball on the 4th February, celebrating Macnas' 30 year anniversary and their outstanding contribution to Galway arts and tourism. Funds and awareness were raised for their chosen charity, Jigsaw Galway. The guest of honour at this year's charity ball was John Concannon, Director of the State Centenary Programme Ireland 2016, who received a very special welcome in advance of the 1916 Easter Rising Commemoration this Easter Weekend.  This spectacular event which was held at Galway's renowned family owned hotel, the Ardilaun on Taylor's Hill was hosted by the Galway branch of the Irish Hotels Federation in association with the Galway branches of the Restaurant Association of Ireland, the Vintners Federation and SKAL International Galway. All Branch Presidents were in attendance, Shay Livingstone President of The Irish Hotels Federation Galway, Fergus O'Halloran, The Restaurant Association of Ireland Galway, David Keogh, President of Vintners Federation of Ireland Galway and Noreen D'Arcy, President of SKAL International Galway. MC for the evening was Keith Finnegan, Radio Presenter on Galway Bay FM. 
Other guests in attendance at the black-tie event included Stephen McNally, Deputy CEO of Dalata Hotels and current National President of the Irish Hotels Federation, and Sean O'Driscoll, National President of Skal International and General Manager of the 5-star Muckross Park Hotel and Spa in Killarney, along with Galway City Mayor, Councillor Frank Fahy and  Galway County Cathaoirleach, Councillor  Peter Roche also attended this hugely popular black-tie event in Galway's local calendar which gives the hospitality sector to have a night off and celebrate its industry success ahead of a season which is currently experiencing strong advance bookings.
Macnas, the internationally acclaimed Irish performance and street spectacle theatre company based on the campus of the National University of Ireland Galway, were honoured for their outstanding contribution to Galway's tourism industry over the last 30 years. Macnas have played a central role in developing Galway's vibrant arts scene, energising tourist and local audiences year after year and bringing stunning large-scale characters and brilliant creative chaos to the streets of Galway for over three decades. The pioneers of invention have toured the world and successfully staged ground-breaking performances across the globe. Their internationally acclaimed annual Macnas parade and various shows and exhibitions throughout the year in partnership with the Galway Arts Festival and the Latin Quarter have made a significant imprint on Galway's arts and tourism sector. 
Macnas' creative vision as master storytellers of the West of Ireland are credited for their influence and outstanding contribution to Galway's booming tourism industry. 2016 is a special milestone for Macnas, which sees them celebrate their 30th Anniversary, along with a special performance as part of the Global Ireland 2016 Centenary Programme in Austin, Texas at the South Southwest Festival, as well as the London St. Patrick's Day Parade in March. Their year of celebration will conclude with an epic performance of the Macnas Halloween Parade which will take place on the streets of Galway in October.
Speaking at the gala dinner, the Irish Hotels Federation Galway Branch President, Shay Livingstone, said:  "Macnas have made an incredible contribution to the Galway Arts and tourism sector, and their energy and creative vision have enhanced the outstanding growth and development of the local tourism industry over the last 3 decades. We are very proud to honour and celebrate Macnas' 30 year legacy with this special award and we look forward to the creative storytelling and engagement with thousands of people around the world that they will showcase on behalf of Galway in 2016 and beyond." 
The gala ball was an incredibly successful evening, raising much needed funds and awareness for Jigsaw Galway, the free and confidential service supporting the mental health and well-being of young people aged 15-25.  Jigsaw also provides advice and guidance to anyone concerned about a young person in their life.  
The event was a gourmet delight with 300 guests in attendance who were treated to a Prosecco Reception on arrival which included homemade lemonade and Goblets of Beefeater Gin and Tonic accompanied with gourmet Canapés of Surf Clams, Iberian Garlic Connemara Lamb, Burnt Onion Goats Cheese and Wasabi Quinoa. The evening continued with a sumptuous 4 course meal in the Connacht Suite of the Ardilaun Hotel and guests danced late into the night with live music from Lewd Tunes followed by a DJ.
Jigsaw provides advice and guidance to anyone concerned about a young person in their life.  For more information on Jigsaw, drop into Fairgreen Road in Galway City, call 091 549 252 or visit
www.jigsaw.ie/galway
.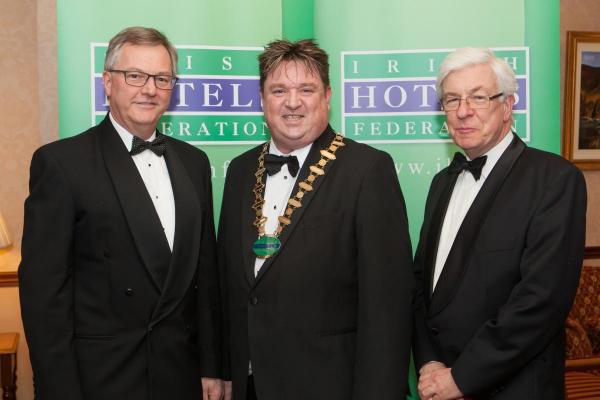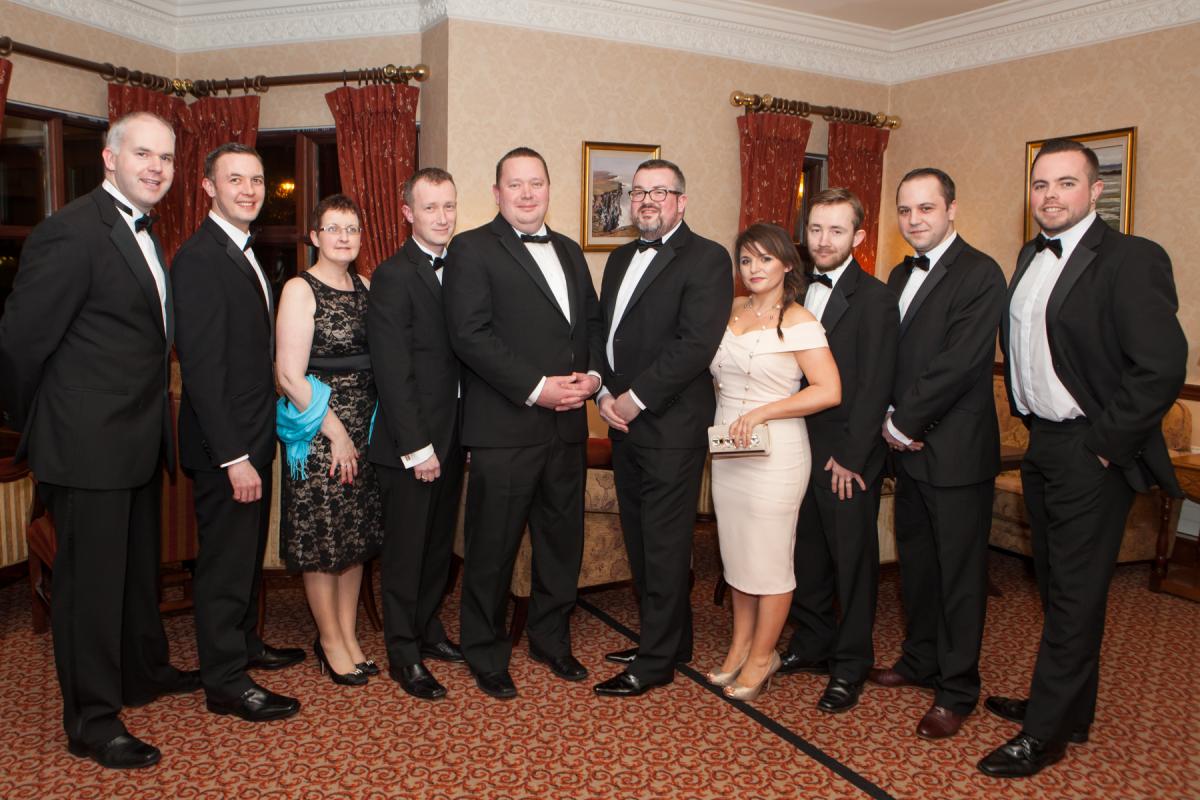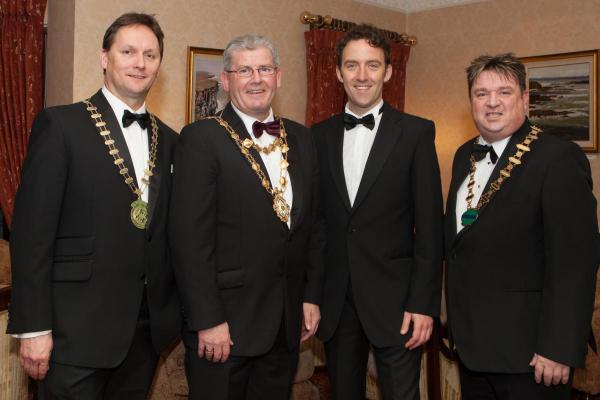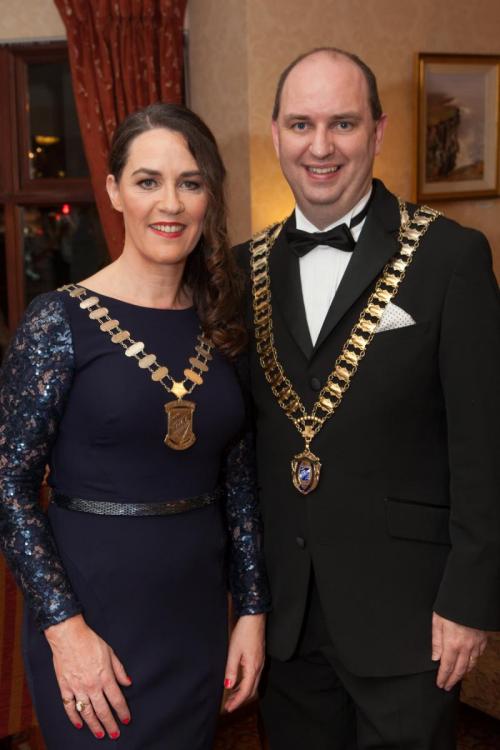 « Back