IHF Diary
July Management & Council Meetings

22/07/2020 -

10:00am

to

4:30pm
log in to view »
Want to feature your Hotel on our site? Click HERE
Green Hospitality launches 4th National Conference and Responsible Travel & Tourism Awards 2014
Green Hospitality launched the National Conference & Responsible Travel & Tourism Awards on 18th September at The Marker Hotel, Dublin. This is the 4th GHP Conference and the first year of the awards which will recognise businesses throughout Ireland for their environmental efforts.
The Green Hospitality Programme is the Hospitality, Travel & Tourism resource for Sustainable and Responsible Tourism in Ireland.  Green Hospitality is the only Irish developed environmental certification standard for the whole hospitality sector and is committed to assisting the sector to become more environmentally responsible.
The National Responsible Travel & Tourism Awards are designed to identify and celebrate businesses that are committed to implementing responsible business practices to reduce their environmental impact.
The GHP 4th National Conference will be held in The Marker Hotel on Thursday, 16th October, with the theme "Making Responsible Tourism Pay" and Paschal Donohoe TD, Minister for Transport, Tourism and Sport, will attend and speak on the day.
Maurice Bergin, Managing Director of the Green Hospitality Programme commented "Tourism has an integral part to play in the conservation of our environment and in its ability to contribute to the Green Economy.  The awards are intended to showcase the exceptional initiatives that businesses are implementing across Ireland and how being sustainable and responsible is an intelligent economic decision, as well as the right one.  Our National Conference will address these themes and has an eclectic line-up of speakers.  We are delighted that Minister Donohoe will be attending and supporting our ongoing work in this area"
 A specially selected judging panel chaired by broadcaster and environmentalist Duncan Stewart, will review each application to compile a shortlist of best applicants before the overall winner in each of the categories are announced. 
Duncan Stewart, says he is looking forward to seeing what the businesses of Ireland are doing to help reduce their carbon footprint.   
The Responsible Travel & Tourism Award winners will be announced on Thursday, 16th October 2014 at the GHP National Conference which will be held in The Marker Hotel, Dublin. 
The awards will be broken into 24 categories which include Best Green festival, Best Customer Awareness Programme, Best Food Waste Reduction, Best Responsible Restaurant and Best Responsible Hotel. There are also a number of awards for suppliers to the tourism and travel sectors.
The awards are open to any business that operates within the Travel, Tourism and Hospitality industry.  Applications must be received by Friday 3rd October 2014. There is no cost to apply and businesses can apply for a number of awards.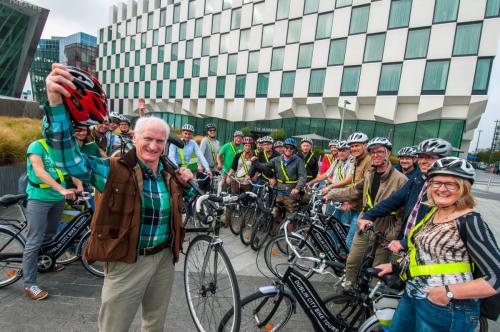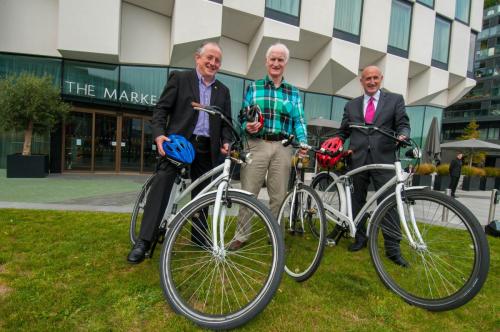 « Back