IHF Diary
January Management & Council Meetings 20/01/21

20/01/2021 -

10:00am

to

4:00pm
log in to view »
Want to feature your Hotel on our site? Click HERE
MEDIA STATEMENT
HOTELIERS WELCOME NEW TOURISM RECOVERY TASKFORCE
Speedy tourism recovery vital for rural economy, says Irish Hotels Federation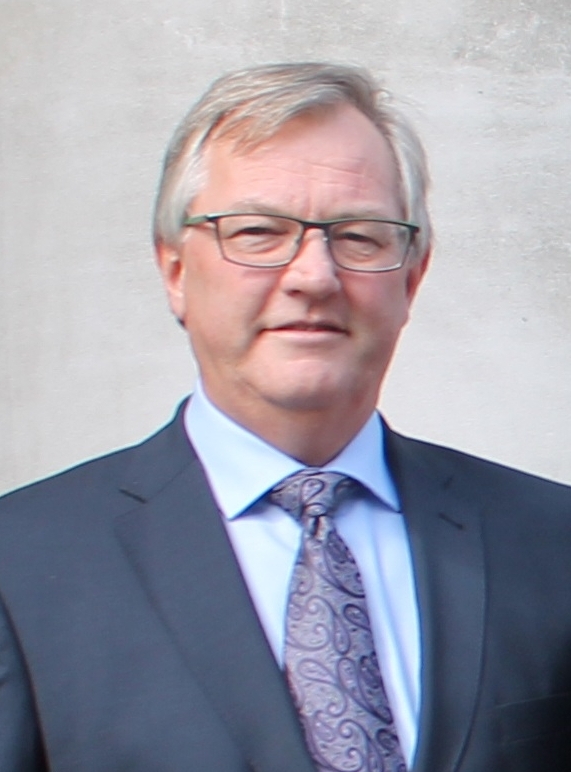 20th May 2020: The Irish Hotels Federation (IHF) today welcomed the setting up of a Tourism Recovery Task Force by the Government to spearhead recovery for the sector. IHF President Elaina Fitzgerald Kane has been appointed a member of the group, which has been tasked with identifying measures required to enable Irish tourism to recover from the devastating effects of Covid-19.
Commenting on today's announcement, Tim Fenn, IHF Chief Executive said that immediate measures are now urgently required to address the unprecedented challenges facing Irish tourism and hospitality.
"We are facing a deepening crisis with profound implications for the Irish economy. The immediate impact has been the closure of thousands of tourism businesses throughout the country, including over 90% of hotels. Time is now of the essence as we begin to reopen the sector, and this will require a package of sector specific measures to protect the 260,000 jobs supported by our industry.
"In the aftermath of the last recession, tourism created 90,00 new jobs so with the right supports, tourism has a very important role to play in Ireland's recovery.
"One of the lessons learnt from the financial crisis was the requirement to act extremely quickly so that large parts of the economy are not obliterated, with long-term consequences. The impact would be particularly devastating for the regions with 70% of tourism employment located outside of Dublin. Hotels and guesthouses not only provide local employment opportunities, they buy local services, source locally produced food and provide a vital infrastructure in support of local business and communities. The community aspect of hotels is also an integral part of every village, town and city with hotels as local hubs and providing much needed sponsorship.
"While today's announcement is a very welcome initial step as part of the roadmap for tourism recovery, a number of urgent measures are also required without delay to safeguard our industry."
Four Urgent Measures Immediately Required - the IHF is calling on the Government to implement the following measures as a matter of urgency:
1. Liquidity Measures tailored to the specific challenges facing tourism businesses to help them survive and restart: i) a direct business grant scheme; ii) 0% interest on Government guaranteed finance; iii) a Government supported scheme for deferral of capital and interest payments for a period of one year; iv) re-assessment of the SBCI loan system to ensure appropriate products are available for tourism and hospitality.
2. Reduction in tourism VAT on a permanent basis to assist recovery and secure a viable and sustainable future for tourism. International competitiveness is an urgent issue for Irish tourism with hotel VAT now higher than 28 European countries we compete with.
3. Continuation of the job subsidy scheme for tourism and hospitality during the crisis. Businesses will be operating at severely constrained levels of activity when they re-open. The Covid–19 Wage Subsidy Scheme should be continued until the impact of physical distancing and mass gathering restrictions has abated.
4. Local Authority rates and charges – the three-month waiver period should be extended for tourism businesses to coincide with business interruption due to Covid-19 and for a minimum of 12 months. After that, payment of local authority rates should be based on reduced levels of activity due to the Covid-19 crisis.
We wish the Tourism Recovery Task Force every success and we assure them of our full support.
- ENDS -
Media Queries:
Weber Shandwick: Seán Lawless / Ger McCarthy
Mob: 085 11 676 40 / 086 2333590
Editors Notes:
Tourism sector at a glance
- 10.9 million out of state visitors
- Tourism accounts for almost 4% of GNP
- Total tourism revenue of €9.2 billion in 2019
- Tourism industry created over 90,000 new jobs since 2011. Before the COVID-19 crisis it supported over 260,000 jobs, equivalent to 11% of total employment in Ireland with over 60,000 of these jobs in the hotel sector alone.
- €7.25 billion in foreign exchange earnings
- €1.96 billion in domestic tourism revenue in 2019
- Total of 62,897 hotel and guesthouse bedrooms in Ireland (2019)
« Back