IHF Diary
IHF Management and Council Meeting

16/05/2018 -

10:00am

to

4:30pm
log in to view »
Want to feature your Hotel on our site? Click HERE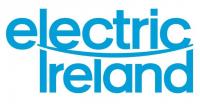 The IHF Annual Conference 2015 STRENGTH IN RESILIENCE takes place from Sunday 22nd February to Tuesday 24th February in the Slieve Russell Hotel, Ballyconnell, Co. Cavan. We are delighted that, for the second year running, the conference is sponsored by Brakes and Electric Ireland. This years conference has a very exciting line up and Showtel has been fully booked out. The annual showtel competition is bigger than ever this year. Don't miss out on your chance to win some fabulous prizes. Visit individual stands for details. Some of those exhibiting and sponsoring the conference this year are listed below. For a full list of exhibitors and contact details please click here. To book as a delegate please click here. 
---

Miele will be showcasing at this years' Showtel event. Focussing on their commercial laundry and commercial dishwashing appliances, Miele will be inviting attendees to their stand to outline how Miele commercial appliances can bring economic productivity and user friendly efficient systems to a business.  
Miele will showcase the innovative Miele technology to attendees looking for quality, reliability and performance. The Miele team will demonstrate how Miele appliances offer a high performance service solution and are an investment in a business and a crucial element of a service offering. 
Miele would like to invite you to attend the stand to discuss all commercial laundry and/or dishwashing requirements and also to be in with a chance to win a €1,000 Miele voucher. They are also offering an Exclusive Show Offer of a free Miele vacuum with every order received at the show for Miele commercial appliances.
---
Voyego mobile concierge solution enables hotels to deepen the relationship with their guests. Through an innovative guest engagement program and promotion & messaging platform, Voyego enables hotels to engage with their guests in a personalized way. With Voyego, hotels enrich their offering by including the neighborhood's and partners' offers.
•
Connect with your guests during every stage of their travel experience -  before, during and after their stay
•
Increase loyalty through an innovative guest engagement program  
•
Empower guests to manage every aspect of their stay from the palm of their hand 
•
Provide guests with more options by including neighborhood and partner offerings 
•
Achieve higher guest lifetime value with returning guests and upsell of additional services
•
Streamline operations and reduce costs with automated guest services 
•
Collect guest data and create highly personalized marketing campaigns 
•
Provide location based services based on the guest's interests and preferences
Find out more – come by our stand L4 at Showtel to see Voyego in action!
---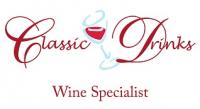 Classic Drinks
is a wholly owned Irish company that takes great pride in providing a complete service to the on and off trade throughout Ireland. We are very privileged to bring to our customers a range of hand picked wines coming directly from wineries throughout the world. We work with winemakers who have the same philosophy as ourselves – which is "the customer is the priority". We do not say this flippantly, but as a genuine and meaningful statement, one to be used to develop the business.
In addition to our award winning wine portfolio, Classic Drinks also supply a one stop solution to both the on and off trade with a comprehensive selection of branded spirits and beers. We consistently update our product range of specialty spirits, beers and ciders enabling our customer to satisfy changing demands in the market. The company has a next day delivery service to most locations in Ireland.
---

Guestline
are market leaders in property management and distribution software for the hospitality industry. Their cloud based hotel and central management systems, distribution platform and digital marketing services are designed to deliver an enriched customer experience and seamlessly connect all areas of the customer journey. This enables hotel groups, independents and apartments of all sizes to achieve maximum occupancy at the most profitable rate. The range of solutions cover property management, online bookings, central reservations, channel distribution, EPoS and website development.
Their partnership with JLL means they can offer superior technology and a unique insight to help clients increase asset value. By combining Guestline's technical excellence with JLL's industry-leading expertise in real estate and investment management, the partnership supports hotels and enables them to embrace the ever-changing market and improve their business processes. Guestline and JLL are sponsoring the delegate lunch and look forward to meeting members during the two day event. Find out more at
www.guestline.com
.
---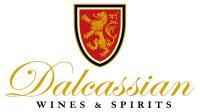 Celebrating ten years in operation
DALCASSIAN Wines & Spirits
is an independent Irish company supplying the finest Wines, Spirits and Cocktail Mixers to Hotels and Restaurants across Ireland.
We are loyal supporters of the Irish Hotels Federation through our sponsorship of the IHF conference and other events.  We work closely with hotels across Ireland and have created a bespoke "Restaurant Exclusive" range of wines, designed to add value and experience to Irish diners seeking extra special offerings in their chosen restaurant or hotel. 
Outstanding personal service is at the heart of our modus operandus and our 15-strong dedicated sales team will go above and beyond to meet the individual requirements of our valued customers across Ireland. We keenly follow consumer trends and our wine and spirits experts travel across the world to continually develop exclusive new brands and to select stylish and unique wineries to meet the tastes of Irish diners. For more information please see:
www.dalcassianwines.com
« Back