IHF Diary
July Management & Council Meetings

22/07/2020 -

10:00am

to

4:30pm
log in to view »
Want to feature your Hotel on our site? Click HERE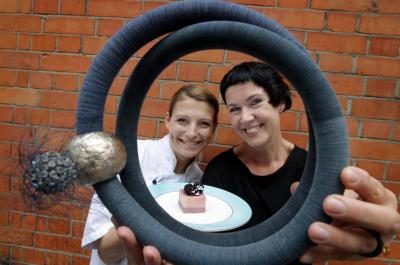 Introducing Irish Design Afternoon Tea at The Westbury 
Dublin's finest luxury hotel, renowned for supporting The Arts, Culture and Design, recently launched Irish Design Afternoon Tea in support of their corporate sponsorship of Irish Design 2015. To celebrate the launch of this unique afternoon tea, the five Irish designers who inspired this culinary work of art, and pastry chef Tatjana Upelniece-Kiselova, who created the unique offering at The Westbury, came together to see and taste their works in exquisite edible form. 
Guests can enjoy the Irish Design Afternoon Tea for €45 per person, and €55 per person with champagne on The Gallery at The Westbury Hotel. Advance bookings are advised and can be made through the hotel on 01 646 3311.
Pictured are:
Pastry chef at The Westbury Hotel, Tatjana Upelniece-Kiselova, Sophie Governey, Marketing Manager at The Westbury Hotel, along with Irish Designers, Karl Harron, Angela O'Kelly, Liam Flynn, Jack Doherty and Cillian Ó Súilleabháin.
Further details on the pieces which inspired Irish Design Afternoon Tea
·        Glass: Earl Grey cheesecake on crunchy base. Inspired by Migration reactive Bullseye glass by Karl Harron
·        Jewellery: Sour cream mousse, blackberry cremoux. Inspired by Long Round Sculptural Neckpiece by Angela O'Kelly
·        Wood: Dulcey panna cotta, mango, banana caramel. Inspired by Ash Footed Vessel by Liam Flynn
·        Ceramics: Blueberry roulade, chocolate, mascarpone chantilly. Inspired by Duo Porcelain by Jack Doherty
·        Furniture: Chocolate éclairs with lemon curd. Inspired by Tetrahedra, walnut and ash by Cillian Ó Súilleabháin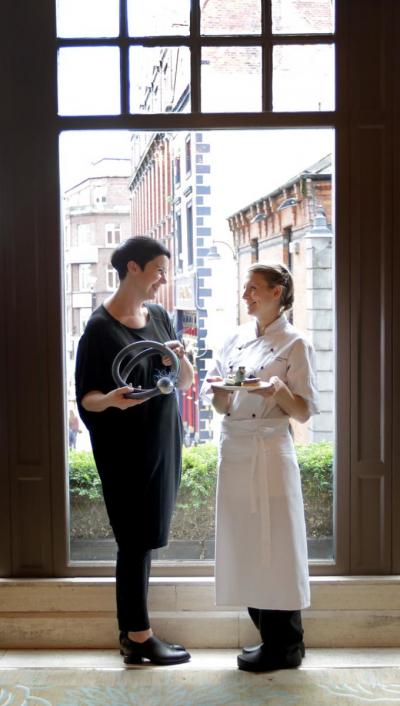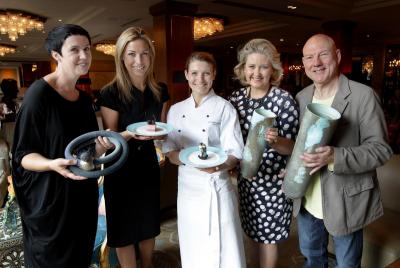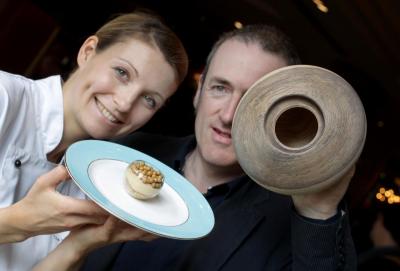 « Back