Irish Hotels - A Celebration
PRE-CHRISTMAS SALE - €5 per book plus postage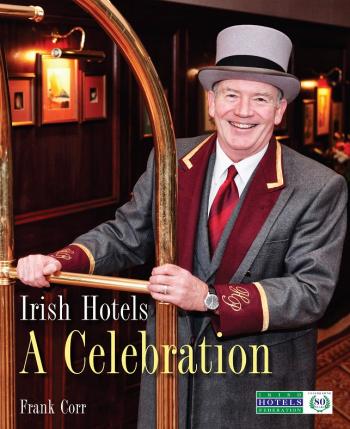 To mark the 80th Anniversary of the Irish Hotels Federation, we have commissioned a book looking back at how our sector has evolved over the years and the contribution that hotels have made to the social and economic fabric of our country. 
Written by the journalist Frank Corr, this book is very much a celebration of the generations of men and women who have shaped our industry. It is the story of the thousands of talented and passionate people who every day strive to make our guests feel truly welcome – creating memorable experiences that underpin the world-class hospitality offering we have today.
This book also reflects part of the Irish Hotels Federation's story and heritage since its formation in 1937. 
If you wish to purchase (copies of) this book please
click here
to download the order form or call us on 01 497 6459.