IHF Diary
July Management & Council Meetings

22/07/2020 -

10:00am

to

4:30pm
log in to view »
Want to feature your Hotel on our site? Click HERE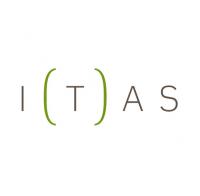 Over 700 tourist victims of crime received assistance from the Irish Tourist Assistance Service in 2014.
The most common crimes perpetrated against tourists were theft from the person and theft from cars, with over 50% of assistance being provided at the weekends.
ITAS, the Irish Tourist Assistance Service launched its annual statistics of tourist crime today at its annual meeting in the Mansion House, Dublin. 
Last year the Irish Tourist Assistance Service were referred 408 incidents of tourist crime and traumatic incidents involving 726 tourists. The main crime perpetrated against tourists was theft from person which accounted for 52% of the cases referred. ITAS assisted tourists involved in 8 cases of violent crimes. These included aggravated thefts, assaults and robberies.
Dublin Garda Stations, particularly the city centre stations of Pearse Street and Store Street continued to refer the majority of the cases (89%) to ITAS followed by Garda Stations in counties Wicklow and Kerry.
Crimes mostly occurred when tourists were sightseeing, shopping and socialising. The majority of crimes referred to the service occurred between the hours of 2-6pm in Dublin City Centre. The victims tended to be female and aged between 17-25yrs.
Tourists from 45 different countries were assisted by ITAS in 2014. German nationals made up the largest category assisted. This was followed by French, American, Italian, British and Spanish tourists.
Speaking at the launch, Lord Mayor Christy Burke said:
'Being a tourist victim of crime can be an extremely traumatic experience. It is reassuring to know that ITAS are on hand to respond to their needs 7 days a week throughout the year. Over 90% of tourists opted to continue with their holiday plans last year which is testament to the expertise and compassion of the staff and volunteers and the professionalism of the service'. 
Commenting at the event, Martin Holohan, Chairman of ITAS urges the industry to support the Service –
'Ireland is leading the way in terms of the support it provides to tourist victims of crime. ITAS is the only dedicated service in Europe offering specialist assistance to tourists in these situations. While we very much appreciate the funding we receive from the industry, further support is required in order to secure its future viability. All sectors of the industry benefit from the support provided by ITAS, it is in everyone's interest to help'.
Lisa Kennedy, Chief Executive of ITAS believes the organisation has a valuable role to play within the tourism industry.  She said - 
'Tourists have specific needs that require immediate assistance. ITAS is in a position to offer prompt intervention in an effort to offset the negative effects of crime. The shock and trauma tourists feel initially is reduced when they realise there is someone to support them through their ordeal. In terms of damage limitation, the service provided by ITAS is invaluable'.  
ENDS
For further information please contact: Lisa Kennedy, 01 661 0562 / 087-6717821
Notes for editors
The Irish Tourist Assistance Service (ITAS) offers immediate support and assistance to tourists who are victimised while visiting Ireland. The ITAS team consists of staff and volunteers who speak a variety of languages. ITAS acts as a base where problems facing the tourist in the aftermath of a crime can be addressed promptly with the view to getting holiday plans back on track.
Sponsors of ITAS include - Commission for the Support of Victims of Crime (through Dept. Justice, Equality and Law Reform), Fáilte Ireland, Dublin City Council, Irish Hotels Federation and Vintners Federation of Ireland. 
The Irish Tourist Assistance Service is open seven days a week and can be contacted on
1890 365 700.
Opening Hours:
Monday – Friday                     10am-6pm                  6-7 Hanover Street East
Saturdays                                10am-6pm                  Store Street Garda Station
Sundays & Bank Holidays      12-6pm                       Store Street Garda Station
« Back