IHF Diary
July Management & Council Meetings

22/07/2020 -

10:00am

to

4:30pm
log in to view »
Want to feature your Hotel on our site? Click HERE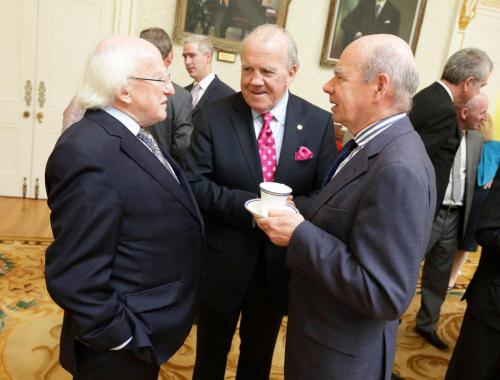 Pictured l-r: 
President Michael D. Higgins, Dick Bourke and 
Lee Kidney. 
The Irish Tourist Assistance Service visited Áras an Uachtaráin for an event hosted by President Michael D. Higgins to mark its 20 year anniversary of assisting tourist victims of crime in Ireland on Tuesday 14th October. 
Since 1994 the Irish Tourist Assistance Service has been offering immediate support and assistance to visitors to the country who become victims of crime. Tourists who are victims of crime require immediate practical assistance as they have different needs and a different set of challenges to those of residents of the country who become victims of crime. Many tourists are left stranded without the means to support themselves and this adds enormously to their difficulties. 
The Chairman of ITAS, Mr. Martin Holohan said, "we very much wanted to mark ITAS' 20th Anniversary with an event which might adequately show our appreciation to the staff, volunteers and long term supporters of ITAS.  We are delighted to be meeting the President and for the recognition of the critical role which ITAS plays in protecting the reputation of Ireland's tourism offering".
Since its inception ITAS has dealt with over 7,500 cases of crime incidents which involved assisting almost 13,000 tourists from 50 different countries. On average 86% of victimised tourists continued their holiday after ITAS intervention. This is an excellent indicator of the positive role the service plays in managing negative experiences. The comprehensive service provided by ITAS enables many tourists to continue with their holiday plans.  This is a tribute to the quality of care provided by the staff and volunteers seven days a week all year round. It is also made possible by the close relationship with its key partners, An Garda Síochána, Foreign Embassies and the goodwill it enjoys from the Tourism & Hospitality Industry. 
Ms. Lisa Kennedy, CEO said "ITAS is the only dedicated service in Europe offering specialist assistance to tourist victims of crime. We are honoured by the awards that ITAS has gained internationally. In 2004, Ann Meade, a founding member, was awarded an MBE in recognition of the service ITAS provides to British visitors and in 2008 Bernard Lavelle, Manager and former volunteer was made a Cavaliere in the Order of The Star of Italian Solidarity by the President of Italy for the support which ITAS has provided to its citizens.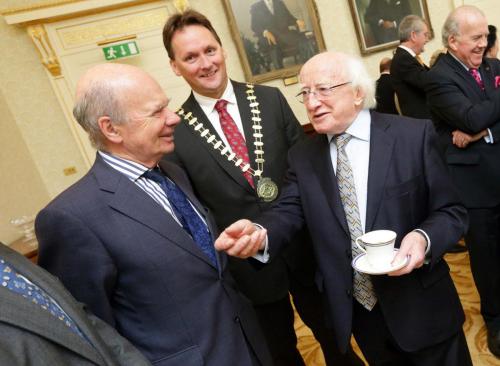 Pictured l-r: Mr Lee Kidney, Mr Stephen McNally, IHF President and 
President Michael D. Higgins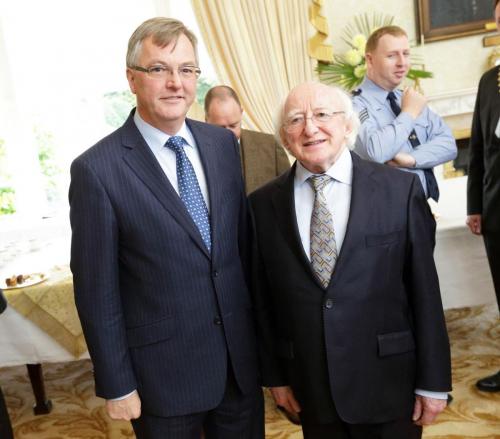 Pictured l-r: Mr Tim Fenn, IHF Chief Executive and 
President Michael D. Higgins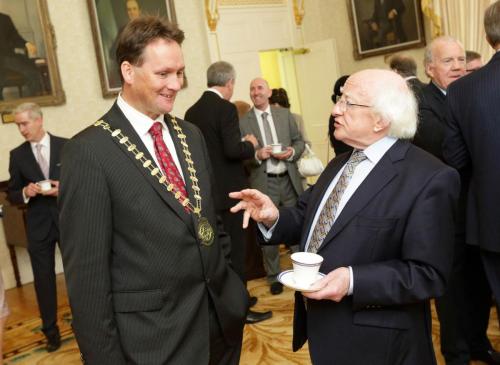 Pictured l-r: Mr Stephen McNally, IHF President and 
President Michael D. Higgins
« Back