IHF Diary
October Management & Council Meetings

14/10/2020 -

10:00am

to

4:00pm
log in to view »
Want to feature your Hotel on our site? Click HERE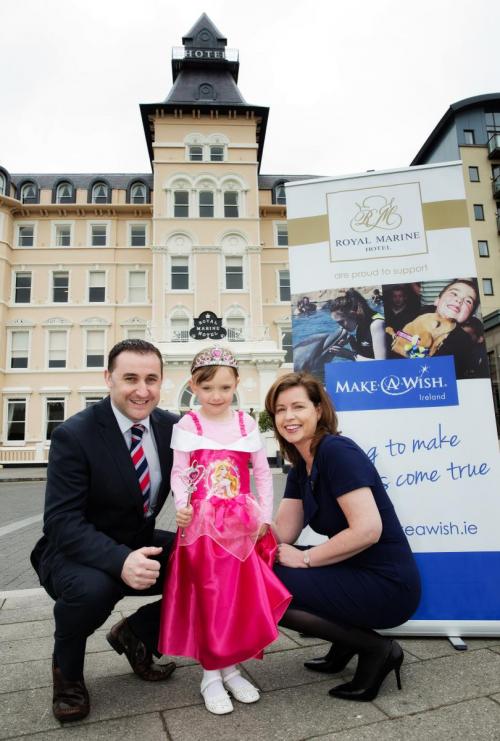 Making Dreams Come True at the Royal Marine Hotel
L-R: Aidan Ryan, General Manager, Royal Marine Hotel, Wish Child Miriam Dunca, aged 4 from Castleknock who is living with congenitive heart disease and whose wish was to go to Disneyland Paris and Susan O'Dwyer, Chief Executive, Make-A-Wish.
The Royal Marine Hotel are honoured & delighted to be joining hands with Make-A-Wish Foundation.
The Royal Marine is Irelands first Hotel to be working alongside Make-A-Wish to fulfil Children's dreams.
Alongside staffs contributions they will be including guests to be involved in this very worthy cause. They can do so by donating €1 onto their bedroom bill.
Helen Smyth, Sales & Marketing Executive, said: "We are very excited to be Irelands first Hotel to be merging with Make-A-Wish to make this a very successful partnership and we look forward to raising much needed funds for these very well deserving children."
« Back