IHF Diary
July Management & Council Meetings

22/07/2020 -

10:00am

to

4:30pm
log in to view »
Want to feature your Hotel on our site? Click HERE
Midland Regional Energy Seminar
Energy Saving & Renewable Energy Opportunities
Tullamore Court Hotel, Tullamore, County Offaly.  
Thursday, October 15th 2015
About the Event
This seminar brings together partners from the public and private sectors. The Midland Region has a thriving agrarian economy with links to many related businesses including hospitality, machinery and waste management. This first seminar, presented by the Midlands Energy Agency, is for all who want to know more about the available energy efficiency and renewable energy opportunities and technologies, particularly those involved in food processing, agriculture and horticulture.
Those attending will hear about energy cost savings, new business opportunities in this vibrant sector, and project finance. It will also provide an ideal platform for networking and discussion.
Who should attend:
Farmers
Food processors
Hoteliers/restaurateurs
Waste management and processing
Local businesses and suppliers of sustainable energy solutions
Local authority representatives
Energy Officers
Planning professionals
Registration
Attendance is free, but delegates must pre-register.
Please click here to download the brochure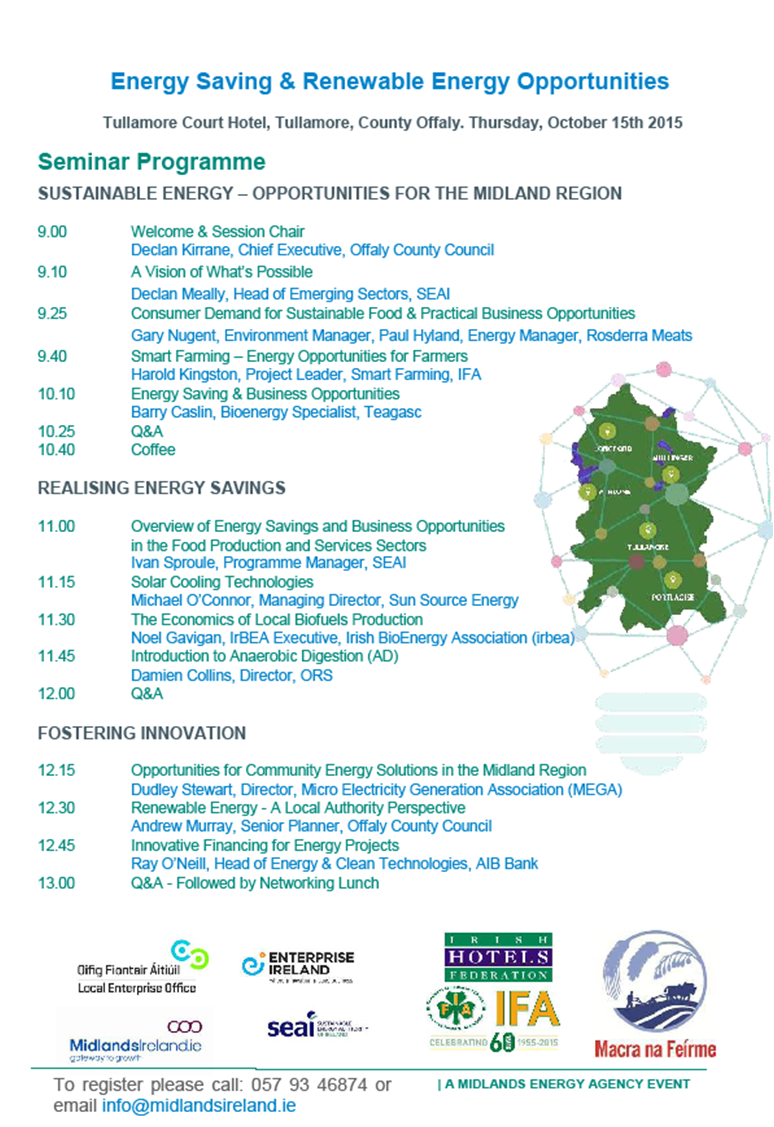 « Back