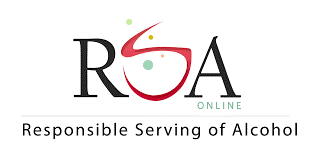 The Responsible Serving of Alcohol Programme
50% members discount on training
In response to a number of enquiries for online training while premises are closed / not operating at full capacity, we would like to offer IHF members a 50% discount on RSA e-learning and Drug Awareness e-learning programmes during this time.
RSA Online is a fully interactive training module which takes account of changes in the Intoxicating Liquor Act as well as;
Handling Difficult Customers & Situations
Strength of Drinks, Effects on the body
Monitoring the Bar Area
Confidence Building
Acceptable Proof of Age – Test Purchasing
Personal liabilities; 'Who is Responsible?'
Development of an Alcohol House Policy
Drug Awareness & Prevention covers the law pertaining to the misuse of drugs, ensuring that venues are totally compliant with current legislation, as well as giving them industry best practice guidelines. Headings include;
Recognising Signs of Drug Use
First Aid
Venue Supervision
Dealing with Drug Misuse/ Intervention
Liaison with Gardai
Legal Implications
Drugs Policy Development
 
All participants will receive a drugs policy document and certificate of completion. 
Over 20,000 bar owners, managers and staff have achieved certification to date. Workshops focus on development of policies and procedures surrounding the safe service of alcohol. A clearly written and visible policy document provides staff and guests with clear and consistent guidelines on your establishment's approach to responsible service. An Alcohol Policy can be used as evidence if a lawsuit occurs.
Training will improve staff morale, confidence and customer satisfaction. It will help to reduce any problems which may arise surrounding the service of alcohol.
Once guidelines have been developed in response to Covid 19 we plan to develop an add-on programme for staff with will include all relevant information. Members who would like to avail of this offer will automatically be enrolled on a complementary add-on programme at that stage.
Certification: Fully endorsed certification (training record)
Duration: 1 hour
For information and bookings please email mary@alcohol.ie or call Mary Kennedy on 086 1718641.