IHF Diary
July Management & Council Meetings

22/07/2020 -

10:00am

to

4:30pm
log in to view »
Want to feature your Hotel on our site? Click HERE
Stephanie Roche signs as Brand Ambassador for FBD Hotels and Resorts
Tuesday 3rd March marked an exciting new chapter for FBD Hotels and Resorts as the talented Stephanie Roche signed up as ambassador for the group.  As part of this new role, Stephanie will take part in a series of events over the coming 12 months within the Irish and Spanish properties as well as a trip to the Ploughing Championships in September 2015. 
The partnership is the first of its kind for FBD Hotels & Resorts as Stephanie signs up as the first ever official ambassador for the brand.  The timely announcement also coincides with the 10th anniversary celebrations of Castleknock Hotel & Country Club, one of five exquisite properties in the group portfolio.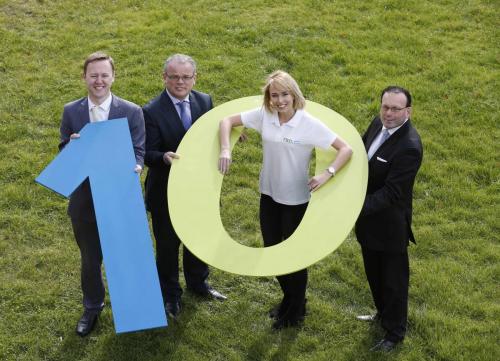 Commenting on the announcement, David Kelly, CEO, FBD Property & Leisure Group (FBDPLL) said, "as a very talented lady, proud of her Irish heritage and full of drive and ambition for the future along with the opportunities it will bring, Stephanie Roche embodies the key attributes of the FBD Hotels & Resort's brand. Like Stephanie, we also are very proud of our Irish roots yet strive to develop and grow with properties overseas such as Sunset Beach and La Cala Resort in Spain."
"We are delighted to welcome Stephanie on board and are very much looking forward to working together over the coming year on a range of exciting events planned" he added. 
FBD Property & Leisure Group (FBDPLL) is a Joint Venture between FBD Holdings plc and Farmer Business Developments plc. Based in Dublin, Ireland, FBDPLL operates under the FBD Hotels and Resorts brand, and owns and operates a collection of 5 hotels and resorts in Ireland and Spain
In Ireland, the group operates three hotels including the 4 star Castleknock Hotel in Dublin, the three star Tower Hotel in Waterford City and the 4 star Faithlegg House Hotel and Golf Resort in County Waterford.
In Southern Spain, the group owns the 4 star and award winning Sunset Beach Club Resort in Benalmadena, Costa del Sol, and the well-known golf, hotel, spa and residential property La Cala Resort in Mijas, Costa del Sol. 
Commenting on her new role, Stephanie Roche said "I am delighted to join FBD Hotels & Resorts as Brand Ambassador for the year. I have always loved to travel and the sense of occasion associated with hotels and the wider hospitality industry. From travelling overseas for a match, attending a business meeting, enjoying a leisurely weekend or celebrating family birthdays and weddings, hotels play a central role in all of our lives - the milestones we achieve and celebrate along with the special moments shared with friends with family. I am really looking forward to working with the brand and taking part in the series of events planned."
« Back