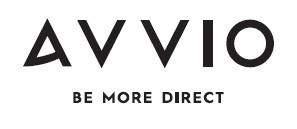 For accommodation providers in 2017, it's no longer enough to rely on the well-trodden paths to acquiring occupancy. You must also become experts in emerging distribution platforms, predict what guests expect when they walk into your lobby, and remain agile enough to navigate the ever-shifting trends to make the right decision – all the while staying committed to providing the best possible experience during a stay.
Limerick-based Avvio knows how to get the right mix for your property, and provides Europe's best booking engine – partnering with many hotels and serviced apartments, including Classic British Hotels, Dalata Hotel Group and Cheval Residences to grow direct bookings. Avvio's co-founder and CEO Frank Reeves has compiled his 'Top Tech Predictions for Hoteliers in 2017'. Inside this report, you'll discover the big movers and shakers in the online distribution space (hint: it's not the OTAs), the developing sharing economy and a look at new technology that's fast-becoming part of the mainstream.
Click
HERE
to download your copy of the report today.
For more details, please email
hello@avvio.com
or tweet @AvvioDirect to arrange a time to talk.