IHF Diary
July Management & Council Meetings

22/07/2020 -

10:00am

to

4:30pm
log in to view »
Want to feature your Hotel on our site? Click HERE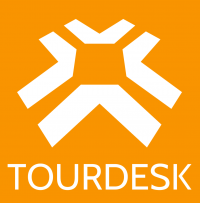 TourDesk are exhibiting at Showtel - Stand 35. Please click here for more information.
TourDesk is a software company, providing hotels and guesthouses with a free-to-use booking platform of tours and activities.
Founded in 2013, the white-label software solution offers an easy to use agent system, allowing receptionists and management to complete bookings of tours for their guests, while having complete overview of booking statistics and full control of tours and activities offered.
These are then displayed on individual, personalized portal sites, opening up a brand new revenue stream, where guests can book and organize their activities prior to arrival.
We take our customer support very seriously and are driven by providing outstanding service in all aspects. 
The sales-driven business model is based on high-quality customer service. By making sure that the customer knows about the tours on offer and has around-the-clock access to booking them, with or without any assistance, TourDesk is dedicated to increasing your revenue, increasing the level of service to your customers and reducing work for your staff.
Further information readily available at www.tourdesk.ie and by viewing this video. 
Contact: 
Chus Munguia
« Back