IHF Diary
October Management & Council Meetings

14/10/2020 -

10:00am

to

4:00pm
log in to view »
Want to feature your Hotel on our site? Click HERE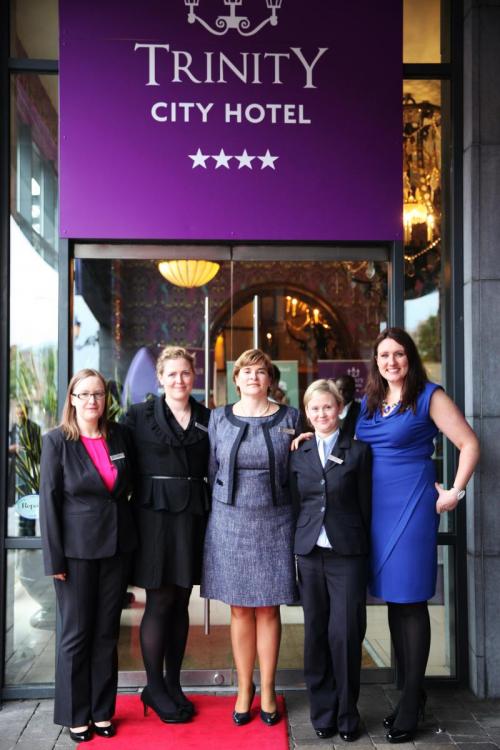 Trinity City Hotel celebrates renaming night with
cocktails and creativity in its city hub!
The height of technology met the most basic and elemental of forces on Thursday night, 22nd May, at the Trinity City Hotel on Pearse Street, as the hotel celebrated its recent renaming with the visceral and stirring presence of a troupe of talented drummers, allied to the most sophisticated high-tech interactive graffiti wall!
A buzzing and electrifying evening of technology, music, food and drink, and most importantly, fun, the Trinity City's naming night brought hundreds of guests to enjoy an event designed to reflect the hotel's position as a hub in the city.
Met by the impressive sight – and sound! – of four members of drum supremos Hit Machine, the master craftsmen in rhythm clad in kilts, boots and military style waistcoats set the tone for the night with their exhilarating and dynamic drumming.
Equipped as it is with 200MB superfast wifi, the Trinity City capitalised on that technology with an interactive graffiti experience with a digital twist. Using the YrWall digital graffiti wall, ultra-realistic spray cans allowed guests design their own graffiti masterpieces without any mess, and then copy, Tweet and Facebook them to friends and colleagues. Many guests were kept busy trying to perfect their pictures and there were some who proved to be quite the budding Banksy!
With the party running through the entire ground floor of this chic and stylish city centre gem, guests enjoyed a selection of delicious canapés, including mini smoked bacon & cabbage cakes with sauce Gribiche, Irish smoked salmon roulade with creamed horseradish leeks on Guinness bread and classic Dublin Bay prawn cocktails. The Trinity City mixologists were kept busy too creating Trinity Collins and City Citrus cocktails as well as plenty of fruit punch for those driving.
With a DJ adding to the urban groove in the Trinity City, the party continued until late, celebrating the renaming of the hotel (formerly the Trinity Capital) with a cool blend of cocktails and creativity!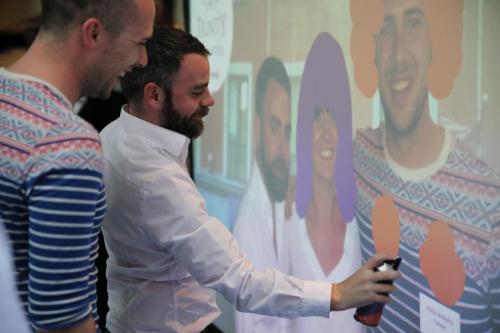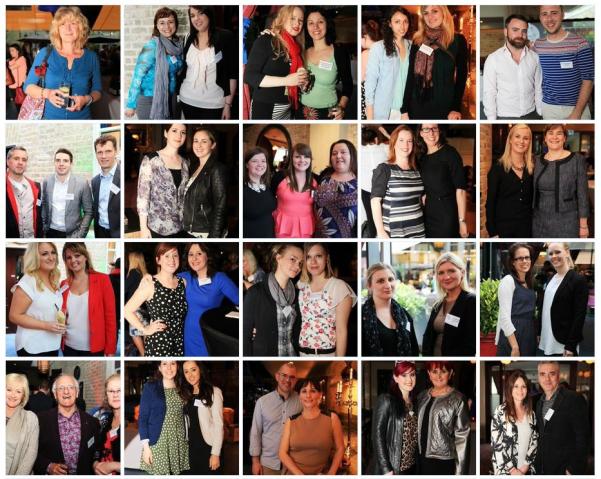 « Back