IHF Diary
July Management & Council Meetings

22/07/2020 -

10:00am

to

4:30pm
log in to view »
Want to feature your Hotel on our site? Click HERE
Waterford Garden Trail members gathered to announce their Summer events programme for 2014 at the now re-opened Mount Congreve Gardens in Waterford, Ireland.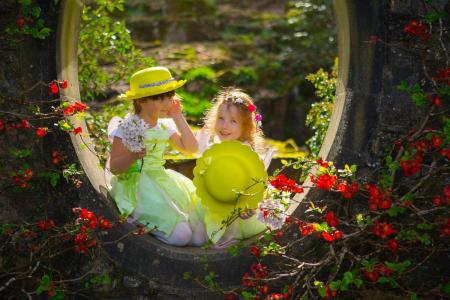 The extensive Mount Congreve gardens were bequeathed to the Irish nation by the late Mr. Ambrose Congreve when he passed away in 2011. The gardens have recently re-opened much to the delight of the public. The 110 acres of rolling pastures and woodland at Mount Congreve boasts one of the biggest collections of rhododendrons in the world and certainly the biggest in Europe. On May 11th fans of the stunning Mount Congreve Gardens will have the opportunity to gain an insider knowledge from the Curator Michael White. He will host a talk and tour at Dromana House and Garden near Cappoquin in County Waterford on 'Planting for all the seasons' in addition to a talk on 'Companion planting'.
Getting the Summer event series off to an exciting start on May 2nd at Lismore Castle Gardens is an illustrated talk by renowned Historian and Arborist Thomas Packenham. Thomas is the author of several prize-winning books including 'Meeting with Remarkable Trees' and 'Remarkable Trees of the World'. He is also Chair of the Irish Tree Society and has travelled to all the corners of the world in pursuit of rare trees and plants.
On May 3rd gardening fans can enjoy a tour at the five acre garden at Tourin House, Cappoquin. The garden was laid out in the 1800's by Richard Beamish who was part owner of the famous Beamish and Crawford Brewery in Cork. The tour and lecture will be hosted by guest of the Waterford Garden Trail Seamus O'Brien who is Curator of Kilmacurragh Gardens and Billy Alexander of Kells Bay Nursery Co.Kerry.
On Sunday, May 4th Medicinal Herbalist at the Lismore Clinic, Anne Marie O'Reilly, will take  guests foraging for culinary and medicinal herbs at Dromana gardens and woodland followed by a practical demonstration on making some simple remedies. Anne-Marie is a member of the National Institute of Medicinal Herbalists in the UK, and formerly served on the council of the Irish Institute of Medicinal Herbalists, of which she is still a member. She has taught Herbal Sciences at CIT, and has provided clinical training for students.
Speaking at the launch of the Waterford Garden Trail Summer series Kristin Jameson of Tourin House and Gardens said, "We are delighted to launch this exciting programme. There are a  huge variety of events for all tastes and interests from Coastal Gardening visits to  an event with Bird Watch Ireland for a dawn chorus at Cappoquin House, foraging for medicinal herbs,  and a painting workshop.  There is something for everyone, including family outings to the Blackwater Garden Centre. All of the events take place at one of the fifteen different Waterford Garden Trail venues, which are varied  garden attractions rich in heritage. This trail of events is an accompaniment to our Waterford Garden Trail guide and it will appeal to garden enthusiasts and nature-lovers alike."
A host of twelve events in total make up the Summer Events Series 2014. A major part of the Waterford Garden Trail's summer events series is its new Charity Garden cluster days. Throughout the summer months, in different parts of Co Waterford, clusters of small gardens, not usually open to visitors will open their gates for one day only. The Waterford Garden Trail is delighted to announce that the beneficiary of this initiative will be the Waterford branch of The Alzheimer's Society.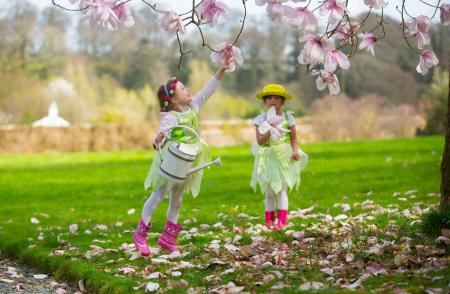 Details of these events are available on the Waterford Garden Trail website www.waterfordgardentrail.com
« Back