Hotel Bath Renovation
Bath Fitter | Video Case Study of hotel renovation
Bathroom renovation for hotels and guesthouses made easy with Bath Fitter's makeover process
Bath Fitter
IHF Associate Member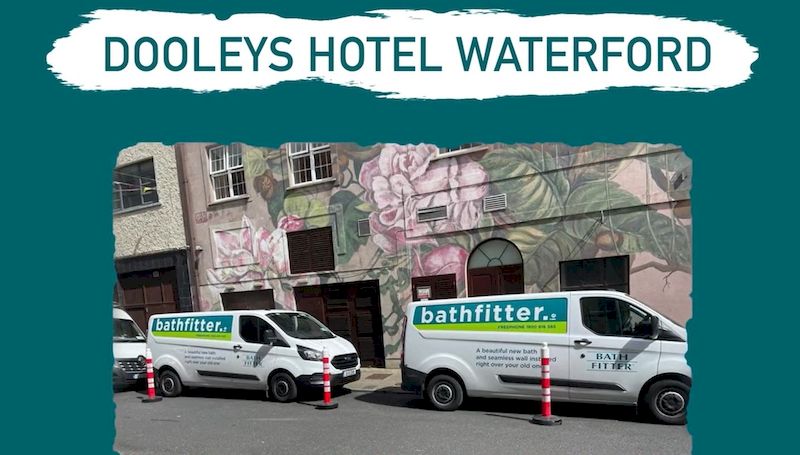 We are Bath Fitter, the brand behind an innovative bath-over-bath technique that makes hotel bathrooms be their beautiful best. With nearly 40 years of success across North America, we are thrilled to bring our expertise to the Irish Hotels Federation members.
Bath Fitter is a simple, smart way to renovate baths and showers. Quickly boost the look of bathrooms, regardless of size or star rating.
Bath Fitter has perfected both the design and installation of durable, premium quality bathing areas whether B-to-B renovation or new construction. And because Bath Fitter is vertically integrated, from manufacturing and distribution to installation and customer service, working with us lends peace of mind.
Moreover, our expert installers have completed thousands of installations for dozens of major hotel groups around the globe. We have the people, product and pedigree to help your bathrooms meet your highest standards—all within a short time.
Our partners are a glowing testament to the quality of our product and work. Ronald McDonald House Charities are among Bath Fitter's impressive list of customers, along with Disney Vacation Club Management Corporation, and Harvard University.
Dooleys Hotel Waterford
If you seek durable, beautiful bathroom solutions, contact us on 01 592 1730.
Contact details

Michael Prendergast Vice President, European Sales 01 592 1730 / 087 406 6181mprendergast@bathfitter.comWeb commercial.bathfitter.ie
Irish Hotels Federation | Working Together