Reopening Supports
Coca-Cola helping to support Irish hotels reopen this summer
Coca-Cola HBC Ireland
IHF Associate Member

Coca-Cola HBC are helping support hotels re-open by offering a range of added value activation materials such as branded glassware, uniforms and menus across our full portfolio of soft drinks, mixers and Premium Spirits. With the turnover in staff over the past year due to covid, staff training will be key. Coca-Cola will offer venues staff training across our full portfolio with our Brand Ambassador Alan Glynn through our experiential training programme; Next Gen Bar Academy which launches in June 2021.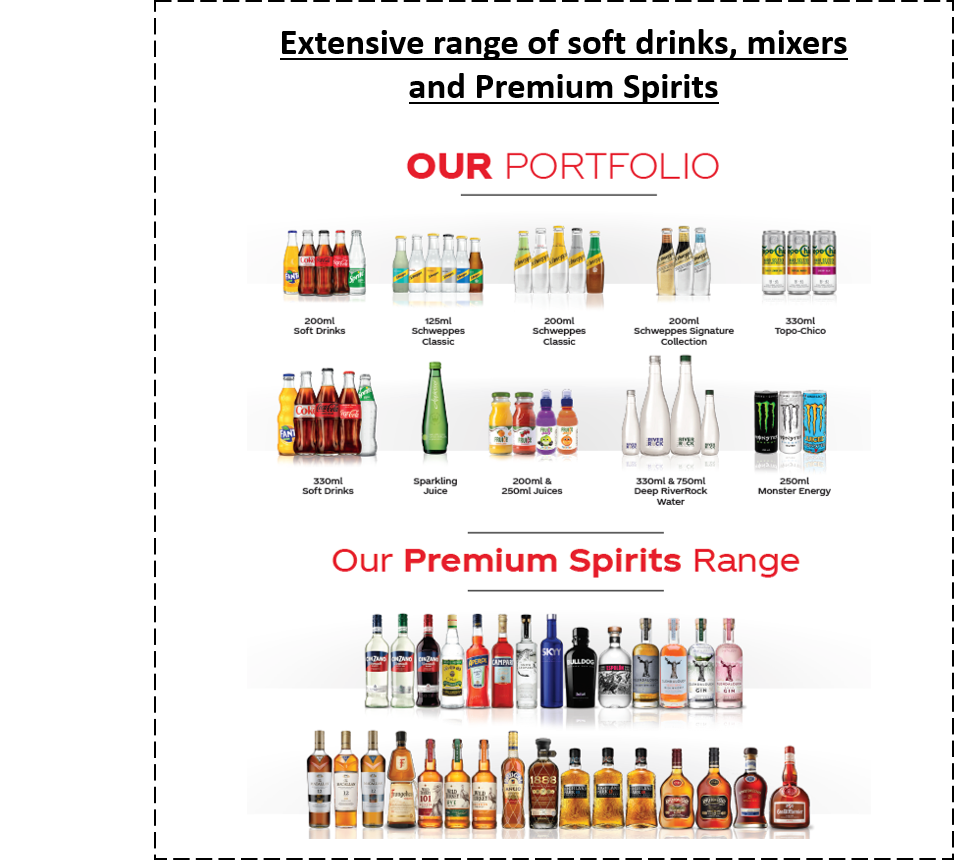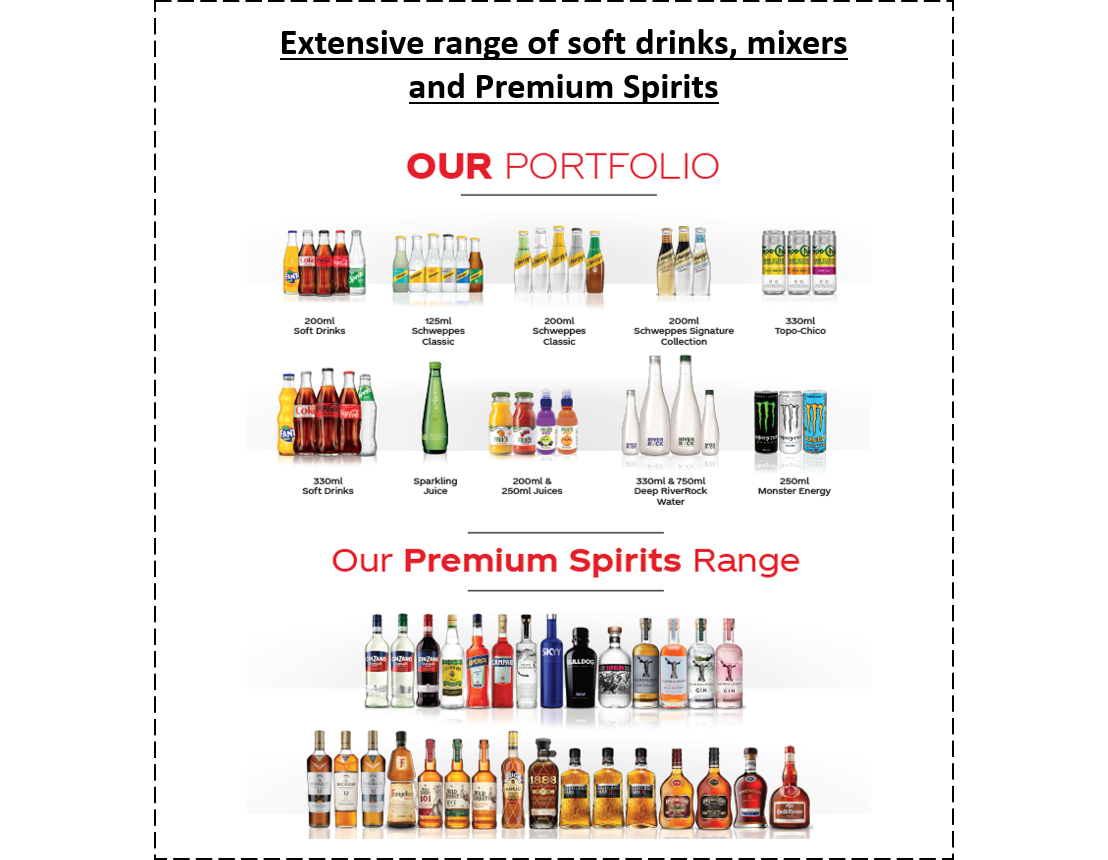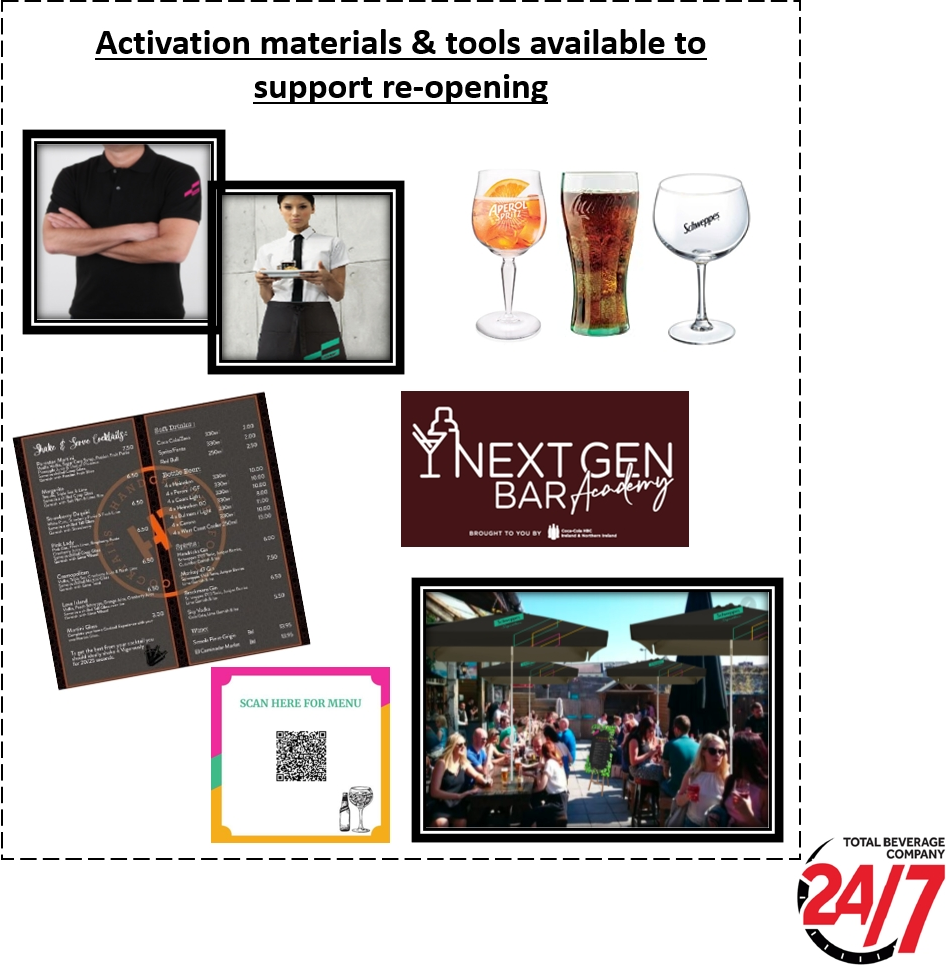 We know that creating the perfect drink experience for new and returning customers is vitally important and therefore Coca-Cola will continue to focus on our core alcohol and mixer range which includes brands Aperol, Campari, Glendalough, Famous Grouse and Schweppes to offer venue's suggested serve and cocktail inspiration via the Next Gen Bar Academy training, menus and bitesize 'perfect serve' videos.
Check out some of our 'Perfect Serve' videos HERE.
---
Contact details:
Simon Fitzpatrick, Sales Director
Email: Simon.fitzpatrick@cchellenic.com

Gareth Devlin, Horeca Channel Director
Email: Gareth.Devlin@cchellenic.com
Or customer.service@cchellenic.com

Tel:1890 262 226
Website: ie.coca-colahellenic.com
Contact details

Gareth Devlin1890 262 226Gareth.Devlin@cchellenic.comWeb ie.coca-colahellenic.com
Irish Hotels Federation | Working Together