Insights
Business Online & SME Premium Insights from Electric Ireland
1,000 businesses a day benefit from Electric Ireland's Business Online service helping manage their energy information
Electric Ireland
IHF Associate Member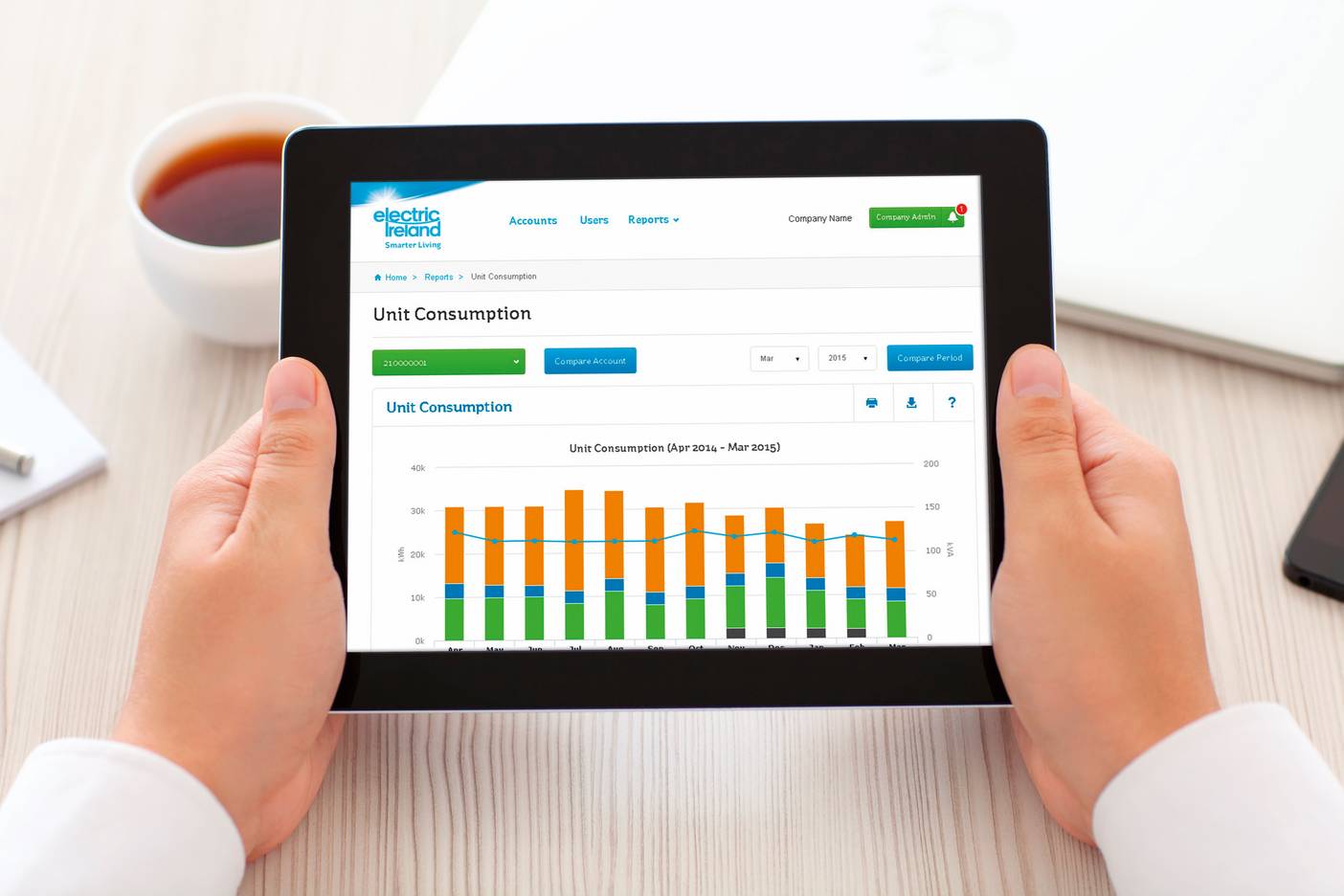 One thousand business users are now benefitting from Electric Ireland's Business Online service each day. In January this year, over 20,000 businesses logged into Business Online, representing an increase of 23% compared with last year.
Business Online provides a range of online services to help businesses manage their energy information. This online resource allows businesses of all sizes better understand the energy consumption and enable them to drive their costs down.
Sign up to Business Online
Business Online, Electric Ireland's online account system, gives you immediate and secure access to your Electric Ireland account. With Business Online you can:
View and download your bills online
Monitor your energy costs and consumption
Submit meter readings to ensure accurate bills
Access your Electric Ireland account on any device, when and where it suits you
Pay your bill online by card
Sign up to direct debit for quick and easy payment
Opt for paperless billing when you register for Business Online
Clear, illustrated reports on cost, consumption, carbon etc. for year-to-date or specific periods; and ability to compare two accounts
SME Premium Insights
Through Business Online, small and medium sized businesses can also avail of SME Premium Insights. SME Premium Insights offers businesses greater control and provides personal recommendations on how to optimise energy usage and reduce energy bills.
Businesses can get a detailed breakdown of their energy usage to see what is influencing their bills and to help understand how to reduce costs now and in the future.
Through SME Premium Insights, businesses can also compare energy costs and consumption with other similar businesses.
To join 1,000 other daily business users, businesses can login or register here for Business Online - Business Online | Electric Ireland Business
Follow Electric Ireland on social media:
Contact details

Business Sales1800 30 50 70businesssales@electricireland.ieWeb www.electricireland.ie
Irish Hotels Federation | Working Together