Taxi Services
FREE NOW announces partnership with Irish Wheelchair Association
Contributing €40,000 in funds to IWA to kick start fundraising
FREE NOW
IHF Associate Member&nbspWed, Jul 7, 2021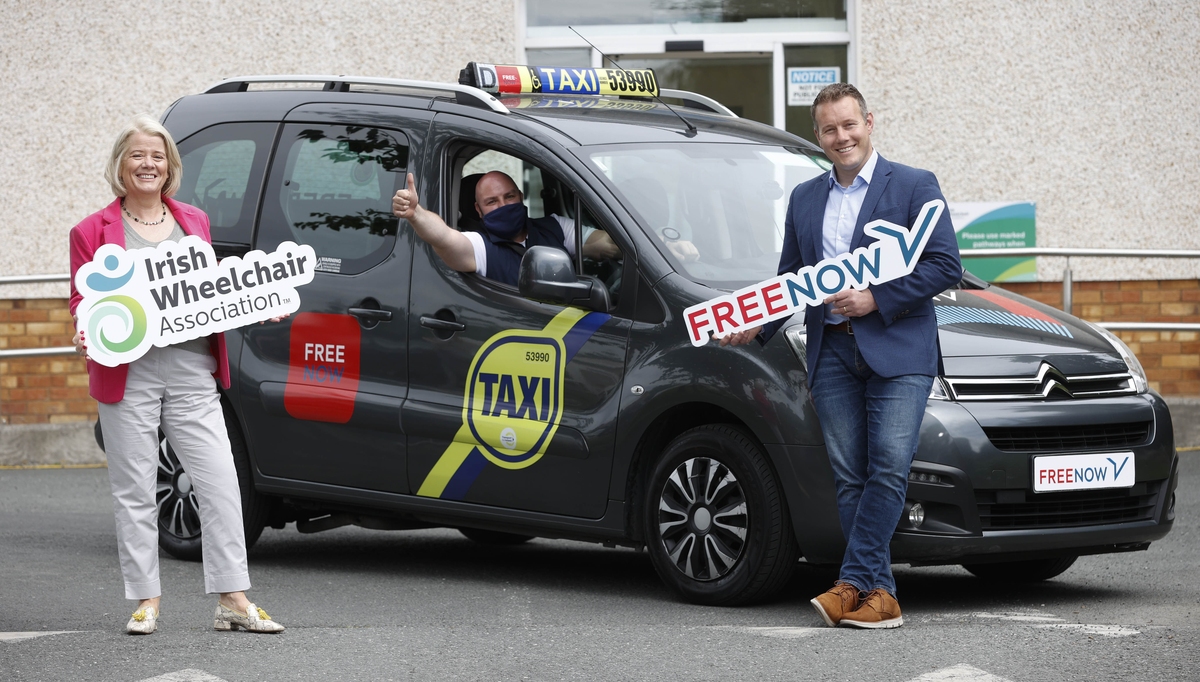 FREE NOW, Ireland's leading ride hailing app, has entered into a new long-term partnership with Irish Wheelchair Association (IWA), Ireland's leading representative organisation for people with physical disabilities, to help improve transport accessibility in Ireland.
As part of the partnership, FREE NOW has committed to a range of initiatives to help make their service more accessible for people with physical disabilities which includes:
Training and education: FREE NOW drivers will be provided with IWA disability awareness training to improve passenger experience.
In-app improvements: Working with IWA, FREE NOW will make in-app improvements in order to make it easier for wheelchair users to access FREE NOW's taxi services.
FREE NOW and IWA National Mobility Conference: FREE NOW and IWA will run their first ever 'FREE NOW and IWA National Mobility Conference' which will take place in autumn of 2021. The virtual event will bring the transport industry and mobility sector together to focus on mobility accessibility in Ireland.
This partnership with IWA forms part of FREE NOW's ambitious Make a Move initiative which seeks to create a more sustainable and inclusive society in the communities that FREE NOW operates in. Launching today's partnership, Niall Carson, General Manager, FREE NOW Ireland, said: "As Ireland's leading ride hailing app our vision is to create a society where we all enjoy equal opportunities to travel, work and socialise. Equal access to transport for all is incredibly important in enabling this vision under our Make a Move initiative and our partnership with IWA is us stepping up to play a role to help make this happen in Ireland. We look forward to working with IWA over the coming years to spotlight the transport and mobility issues facing people with disabilities in Ireland and to also improve our own service for wheelchair users."
Commenting on the partnership, Rosemary Keogh, CEO of Irish Wheelchair Association, said: "Everyone here at Irish Wheelchair Association is delighted to have FREE NOW on board as a long term partner. Transport is key to people with physical disabilities realising their independence. FREE NOW have really taken the time to understand the transport and mobility challenges faced by our members. We look forward to working together on some innovative solutions that will help shape an environment where all can access safe and convenient public transportation options."
As part of its partnership, FREE NOW will not only work closely with IWA voluntary organisation to raise awareness of the transport and mobility issues facing wheelchair users but also to help raise funds for the organisation. To kick-start this fundraising effort, FREE NOW has contributed €40,000 to Irish Wheelchair Association. This initial donation is part of a wider series of measures FREE NOW are taking to ensure inclusivity within their service.
FREE NOW currently provides commission free jobs on all wheelchair accessible trips for their drivers in order to encourage drivers to provide wheelchair accessible vehicle (WAV) services and to improve in-app service levels by increasing WAV drivers available.
For more information about FREE NOW, visit their profile page HERE.
Irish Hotels Federation | Working Together